---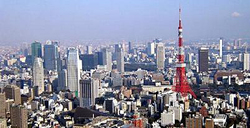 Foreign buyers still like Manhattan properties.
Two Constitution Square in Washington, DC sold for $305 Million.
Lehman Brothers' Estate Putting $263 Million into Washington DC office buildings.
Rents rising for all commercial properties in Poland.
Tokyo office market at highest vacancy level in six years.
Manhattan Still Looks Good to Foreign Buyers
Manhattan properties are still enticing foreign buyers, according to The Corcoran Group of New York City.

Pamela Liebman
"We thought our foreign buyers would flee, but they haven't as yet," Pamela Liebman, president and CEO of The Corcoran Group told a Reuters Global Real Estate and Infrastructure Summit in New York.
The next four to eight weeks will reveal whether the euro zone market chaos that recently swept the single currency to a 4-year low will eat away at foreign demand for Manhattan properties, she said.
"It still feels as good as it did before the euro crisis, but we're waiting to see, and it's nowhere near what it was with the condo boom," Liebman said.
The mix of foreign buyers has already shifted over the past two years.
Italians, South Americans, Southeast Asians, Chinese and Russians are in. The Irish and Koreans are out.

Jay Koster
Foreign buyers are looking for a safe and secure place to put their money, and they are finding that in the best-known U.S. addresses, Jay Koster, president of Americas Capital Markets for Jones Lang LaSalle, told Reuters.
"There is tremendous appetite especially if (the address) says 5th Avenue or Park Avenue or Madison Avenue," said Koster.
Foreigners are "buying long-term value or buying stability. They're buying Pennsylvania Avenue in D.C. and they're buying Rodeo Drive (in the Beverly Hills section of Los Angeles). It's broader than Manhattan, but still very finite demand."
The current buyers are typically wealthy and looking to buy for families for the long term rather than to flip.
Corcoran recently closed an $8 million condo sale in the Trump International building, with Central Park views, for a South American family, Liebman said.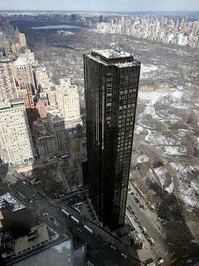 "The kids want to use the apartment, they are in their 20s, the parents want to use it, maybe the grandparents will use it," she said. "They're not going to rent it out and they plan on holding it for a long period of time."
What's gone, Liebman said, are brokers representing Irish, South American or Korean investors in purchases of multiple units, at times entire buildings.
"What we don't see is people coming in any more to these new these developments where they buy 10 apartments," she said. "These are all one-off deals. In some cases somebody might look to buy two or three apartments."
While the demand is still there, the supply isn't always sufficient.
"A lot of foreigners want to buy a two-bedroom apartment with nice views in a fully serviced building and there's just not that much out there," Liebman said. "You'd be shocked at how little is out there to satisfy some of these needs."
Koster said foreigners are willing to stretch their limits for the sake of getting sought-after addressees.
"There are many cases where they willing to pay up for the best assets and stretch their parameters rather than buy in the middle of the country," he said.
U.S. mortgage rates have also fallen anew, with 30-year loans averaging near 4-3/4 percent, thanks to the euro zone turbulence. The flight to safety into U.S. Treasuries has pulled down yields used to peg home loan rates, boosting affordability here.
---
Northwestern Mutual Pays $305 Million for Two Constitution Square in DC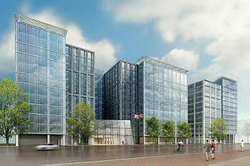 Newly-built Two Constitution Square, a 589,000 square foot office building in Washington, D.C.'s rapidly developing NoMa (North of Massachusetts Avenue) neighborhood, has been sold to Northwestern Mutual Life Insurance Co. for $305 million or about $518 per square foot.
The sellers were the co-developers, StonebridgeCarras of Bethesda, MD and Walton Street Capital of Chicago.
The building at 145 N Street, N.E is 100 percent leased to the U.S. General Services Administration (GSA) for the Department of Justice. The tenant will fully occupy the building by late fall.

Doug Firstenberg
"This sale to Northwestern Mutual culminates more than two years of extraordinary work and circumstances, given the incredible changes in the capital markets during this period," said StonebridgeCarras Principal Doug Firstenberg.
"Having an outstanding long-term institutional owner acquire this building is a testament to Constitution Square and further demonstrates that the NoMa neighborhood is fast becoming a landmark location for tenants and investors."
"Two Constitution Square represents the type of long term quality investment that typifies Northwestern Mutual's investment philosophy," said Matt Ascher, Director of Northwestern Mutual Investment Management Company.
"The location, building, and the long-term lease with the GSA make this an outstanding value-add to our investment portfolio. In addition, the building's pending Platinum Certification furthers our commitment to 'greening' our portfolio."

Bill Collins
"This is one of the highest quality buildings delivered to the Washington, D.C. office market in recent years, leased to the best credit tenant in the world for the next 15 years," said Bill Collins, Executive Managing Director of Cassidy Turley, which represented the seller.
"These opportunities don't come around every day, so congratulations to Northwestern Mutual for adding Two Constitution Square to its real estate portfolio."
StonebridgeCarras and Walton Street were represented by Cassidy Turley and Northwestern Mutual was represented by Cambridge Property Group.
---

Estate of Bankrupt Lehman Brothers Sinks $263 Million into DC Office Buildings
Lehman Brothers Holdings Inc. may be long bankrupt, but it still is doing big real-estate deals, reports The
Wall Street Journal
.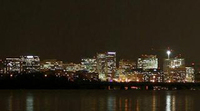 The securities firm's estate has won approval to help invest an additional $263 million in a group of Washington-area office buildings it owns. The buildings are part of a 10-building portfolio in the Rosslyn area of Arlington, Va., that Lehman and a partner, Monday Properties, bought for $1.3 billion in 2007.
With $239 million in mortgages on six of the buildings coming due in July, a bankruptcy court judge gave Monday Properties and the Lehman estate the go-ahead to come up with fresh cash to pay down the debt rather than try to refinance it, according to the WSJ.

Anthony Westreich
The thinking goes that the move will allow Lehman creditors to get a better return on the deal in the long run.
"Lehman has shown a great propensity to reinvest at the real-estate level when they see great long-term value for the shareholder," Monday Properties CEO Anthony Westreich told the WSJ.
While the Lehman estate will likely need to sell its stake in the Rosslyn buildings eventually, Westreich said, "there have been no discussions whatsoever about liquidation of this portfolio."
---
Upcoming UEFA Euro 2012 Summit Expected to Boost Commercial Markets in Poland
Polish consumer confidence has improved following the record lows seen in March 2009, reports
FastMarketResearch.com
.
The consumer confidence and willingness to buy indicators compiled by Ipsos- Demoskop have broadly trended higher since March, reaching 86.9 in November from 82.8 in October. We expect to see a bounce in economic growth to 3.4% in 2010, having hit the bottom in Q109.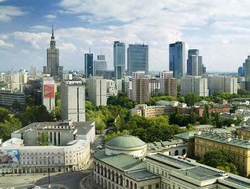 The Central Statistical Office reports that the economy expanded 1.7% year-on-year during the third quarter of 2009 and estimated full-year growth of 1.7%.
The National Bank of Poland (NBP) is expected to keep the reference interest rate on hold at 3.50% through H110 because of the inauguration of a new monetary policy committee over January- February and given the fragility of the economic recovery, according to
FastMarketResearch
.
The upcoming UEFA Euro 2012, hosted by both Poland and Ukraine, is also expected boost the real estate market in the next two years.
Local sources predict that it will be a major factor in hiking the rental rates for the commercial properties, including the hotels and resorts.
Meanwhile, it has seen extensive falls in rental prices across the country. Vacancy rates have remained stable, at around 10% for all types of space, except in Warsaw where there is somewhat less office space available.
"The country's property market capacity looks appropriate for the expected rise in rental rates through 2010 but the sporting events of 2012 could see mid-term shortages and longer-term over-capacity," according to the research group.
"We expect to see capital values increase somewhat as rental rates increase substantially through 2010 and 2011 and so we predict that for office and retail space, yields will increase up to and through 2012 but will then drop back to 2008 figures sharply in 2013," the researcher states.
Rental rates are expected to rise far faster than capital values but will then drop back sharply, while capital values will remain fairly steady, seeing a slight incline through the whole period, states
FastMarketResearch
.
---
Sun Not Rising on Japan's Flat Real Estate Domain
Business Monitor International
reports the global economic recession impacted Japan severely and especially affected the real estate industry. A weak economic recovery is now under way, helped by government stimulus spending and tax reforms.
"We expect growth to remain weak, just managing to stay in positive territory, to reach about 1.2% year-on-year (y-o-y) in 2012 and 2013," the research group states.
However, the economy has racked up chronic fiscal deficits and a huge public debt worth around 200% of GDP. "The outlook is not bright, as the country moves from net saver to net debtor status," according to
Business Monitor International
.
The real estate market is also problematic. Japan's residential sector is suffering from record low levels of new construction.
According to the Japan Real Estate Institute (JREI), residential land prices have slid more than 40% from their 1991 peak and land prices in Japan's six largest cities fell 7.8% (9.2% in real terms) year-over-year (y-o-y) in H109.
The Tokyo office market has reached its highest vacancy level for six years. There were dramatic rental falls in Tokyo office space to late 2009: Tokyo (Inner City) rents plunged 23.3% y-o-y, while Tokyo (Outer Central) rents dropped 21.9% y-o-y. Osaka saw a similar tale of increases in vacancies.
In Tokyo, retail rentals dropped by about 50% y-o-y in 2009, and industrial rents were down by 10-20% y-o-y. In Osaka, retail rentals dropped by 15-20% y-o-y in 2009 and industrial rents were down by 10- 20% y-o-y. In Yokohama, rental rates for all types of commercial property fell by 20-30% y-o-y in 2009.
In the longer term, while the weakness in the economy and the lack of funding seem likely to keep housing prices under downwards pressure, demand, driven by population necessity, will pick up, requiring supply to meet it, according to the research group.
In general, commercial real estate rents and prices also seem likely to soften further, given the rising vacancy rates and the tendency for companies to downsize.
Also, "there is little scope for improvement in the industrial sector, given the likelihood that the economy will remain fairly stagnant over the next year or so. However, there are signs that retail property may be on the rebound, as a result of increasing consumer spending as the economy recovers," states
Business Monitor International
.
---
Sign Up Free | The WPJ Weekly Newsletter
Relevant real estate news.
Actionable market intelligence.
Right to your inbox every week.
---
Real Estate Listings Showcase