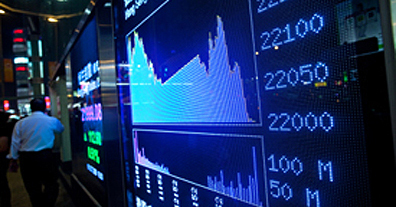 London's Schroeder Launching New Property Fund Aiming for 7% Yield
Just when you thought the market might be inundated with real estate-related funds, here comes London-based Schroeder Investments Ltd. launching a fund that seeks a 7% annual yield.
Thomas See, a Schroeder co-manager, posted details of the new fund on the company's web site. But See cautions the information was for professional advisers only.
"This material is not suitable for retail clients," See says.
He says the rationale for launching the Schroder Global Property Income Maximiser is that "many investors are still starved of income and we wanted to be able to address this issue.
"We think the search for yield will continue in 2011 and into 2012."
See says, "Property is a natural income-producing asset class as it produces regular cash flows derived from long-term lease and rental contracts.
"However, to boost the target income level further, we have applied the same income enhancement strategy we have employed successfully in the UK equity-based Schroder Income Maximiser fund."
See says the fund's aims are "to deliver a target yield of around 7% along with some potential for capital growth.
"We define the yield as the sum of the four quarterly distributions that comprise the fund year, each calculated by dividing the quarterly distribution amount by the unit price at the start of that quarter."
He says the first source of income is the dividend income achieved from our portfolio of around 60-80 property securities.
"We estimate this underlying portfolio should produce a yield of around 4% per annum."
The second source is premium income generated by selling covered call options on the underlying holdings.
"We estimate this should generate a further 2.5%-4% per annum," See says.
He says Schroeder chose property as the fund's core because it is "a reliable producer of income.
"Due to the long-term nature of lease contracts, property can generate regular and stable income streams. By contrast, it is hard to sell a direct investment quickly, and transaction costs can be high."
A fourth reason for choosing property securities is that they are traded on a daily basis.
"The resulting volatility facilitates our yield enhancement strategy because the options we sell increase in value with volatility," See says.
"Direct investments in property display less volatility but this is only because direct properties are not valued daily."
The new Schroeder fund leans strongly on REITs.
See says Schroeder finds REITs attractive because "many global property securities markets have adopted a tax-free REIT structure and they often mandate a minimum dividend to all shareholders, making this a natural source of income.
"REIT management teams are also becoming more focused on the need to maintain a high level of dividends in order to sustain investor loyalty."
See ads REIT dividend yields "tend to be stable and generally higher than the actual returns to direct property investors, as REITs can benefit from economies of scale and lower costs of capital than private investors."
See further commented, "It is also efficient to monetize REIT volatility as they exhibit equity-like volatility levels."
---