---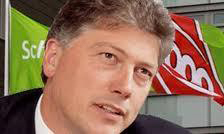 Tom Heidman, CEO of C1000
To use a tired old industry cliché, it was a win-win deal for buyer and seller.
The buyer: W.P. Carey & Co., a longtime New York City-based investor-developer-landlord of commercial properties in the U.S. and abroad.
The seller: C1000 BV, the second-largest food retailer by sales in the Netherlands.
The sale deal: W.P. Carey pays C1000 BV $209.3 million in U.S. cash (155 million Euros) for all six of the Dutch firm's logistics facilities.
The leaseback deal: C1000 BV leases back the six properties for 15 years. The triple-net lease means that although W.P. Carey is the owner, C1000 is responsible for paying for upkeep, any modernization of the facilities and property taxes.
The benefits to W.P. Carey: The sale-leaseback specialist grows its European portfolio to 266 properties in 16 countries, comprising 32 million square feet of space and valued at about $3.2 billion, according to the company's website.
The benefits to C1000 BV: Immediate cash to expand its business and reduce its debt load.
The deal "has allowed us to convert illiquid assets into cash," Tom Heidman, CEO of C1000 said in a prepared statement published by The Wall Street Journal.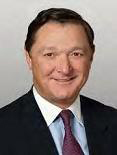 Cabot Lodge
"Sale and lease back enables a company to free up the value of long-term capital and redeploy assets more effectively," Cabot Lodge, head of W.P. Carey's European operations, tells the WSJ. "We view our business as a long-term finance business rather than property management."
The logistics facilities represent C1000's entire distribution network in the Netherlands, supplying a chain of 390 full-service supermarkets across the country.
C1000 is controlled by private-equity firm CVC Capital Partners Ltd., which acquired the company in 2008, when the Dutch food retailer was called Schuitema. According to CVC's website, C1000 generates about €3.9 billion in sales a year (One Euro equals about $1.36 U.S.).
Lodge tells the WSJ that in the current market, lenders typically will provide a loan of up to 60% of a property's value. But through a sale and lease-back arrangement, C1000 is able to convert the full value of its property into cash.
The C1000 deal is the latest in a string of transactions that W.P. Carey has done recently. The New York sale and lease-back specialist began investing in Europe in 2001.
W.P. Carey has been taking advantage of an increase in sale and lease-back transactions in Europe, says Lodge.
In 2004, when the current wave of deals began, the total volume of sale and lease-back deals was €6.9 billion. In 2010, the volume of deals rose to €55 billion, according to W.P. Carey.
"The sale and lease-back market is a lot larger in Europe than in the United States because Europe is still catching up," said Lodge. "More European companies own their own real estate."
"If you can create the right credit terms, you can do some very interesting deals and be rewarded for going into countries that do not have a huge capital base," Lodge adds.
According to CVC's website, C1000 has a market share of about 12% of the Dutch food-retail business and about 6,000 employees. The retailer largely provides wholesale services for more than 300 franchisee-owned stores and limited retail activities through more than 40 of its own non-franchised stores.
---
Sign Up Free | The WPJ Weekly Newsletter
Relevant real estate news.
Actionable market intelligence.
Right to your inbox every week.
---
Real Estate Listings Showcase