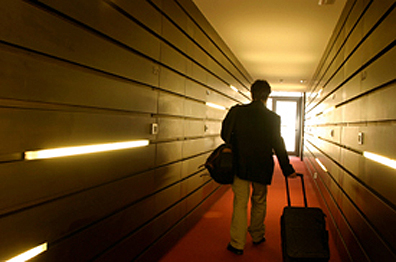 It's Up, Up and Away for Business Travelers in 2011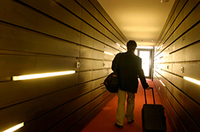 Good news for the U.S. airlines industry. More business travelers are expected to be flying this year. More companies are budgeting for new flying expense.
An annual global survey by London-based Ascend Worldwide shows:
49% expect to fly more for business in 2011 - compared to 35% last year and only 10% in 2009
A 5.5% increase in the number of business flights for 2011, and 48% expecting an increase in travel budgets - compared to 28% last year and just 9% in 2009
Only 8% of travelers expect a decrease in 2011 budgets, compared to 20% last year and 54% in 2009
More than 70% believe this will cause higher prices and less competition.
Peter Morris, Ascend's chief economist, says the poll underlines the relationship between corporate travel and economic recovery.
"To get the global economy going again, business people have to fly," says Morris. "After the challenges of 2009 and 2010, travelers clearly feel now is the time to start rebuilding their businesses."
The survey highlights a range of changes for better and worse that respondents have noted over the last two years, as well as a healthy skepticism about the benefits of future airline consolidation.
North American respondents are feeling the most sorry for themselves, with 70% saying that airline service on board has declined over the last two years.
Offered the opportunity to say what has improved, 40% of North American respondents said, "Nothing".
Europeans (20%) and Asia Pacific (17%) respondents were less down in the mouth.
Looking at what has improved over the last two years, respondents noted:
Greater efficiency in check in and pre-flight (49%)
More choice of low cost airlines (26%)
Cheaper fares more available (25%)
Looking at what has worsened over the last two years, respondents rated the following as the three worst items:
Crowded planes
Increased security queues
Decline in 'on board' service
In an open-ended response, the list of complaints about global business air travel repeated concerns about all aspects of security processes, queues, delays and service levels.
The survey also highlighted ongoing cost reduction strategies by companies, as well as attitudes to low cost airline travel and the airlines' use of the Internet.
More than 380 corporate travelers from around the world were polled, most of whom are long-haul business class travelers.
By asking about company travel trends, the survey's results reflect a much wider population than the number of respondents.
---