---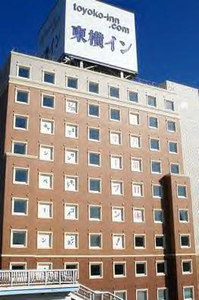 Hotel rooms at $100 a night in metro New York? Forget it. But wait. Here comes scrabble-like named hotelier Toyoko Inn Co. The hotelier plans to build a 640-room tower in the Queens borough market of Long Island City.
The 200-square-foot rooms will have no frills, no nighttime chocolates on the pillow and will cost only $100 a night.
By comparison, the average size room in New York City is 325 feet and the average rate in the first half of this year was $209.42, according to Smith Travel Research.
Chicago and Atlanta are next on the hotelier's to-build list. The company operates 225 economy hotels in Japan.
The New York hotel, to be located just on the other side of the East River from midtown, is scheduled to open in 2012.
After that, Toyoko will shift its focus to downtown sites it bought in recent years in Chicago and Atlanta, according to The Wall Street Journal.
Toyoko ultimately envisions a 500-room hotel on Chicago's Clinton Street and a 700-room hotel on Atlanta's Forsyth Street.

Munehisa Sawada
"The strategy is to focus on the New York property and finish it first," Toyoko President and Chief Operating Officer Munehisa Sawada said in an interview with the WSJ through an interpreter.
Toyoko's hotels are unlike the economy hotels that most U.S. travelers frequent, such as Choice Hotels International Inc.'s Econo Lodge or Accor SA's Motel 6.
For starters, Toyoko favors urban locations near public-transit sites. That typically puts Toyoko on small sites where it must build several stories high to accommodate hundreds of rooms needed for its hotels to be profitable.
The WSJ reports Toyoko-built rooms consist a bed, bathroom desk and TV. The few amenities offered at Toyoko's properties are tailored to business travelers rather than vacationers.
Cable Internet connections are free for guests, as are simple breakfasts of items like rice balls, miso soup and boiled eggs. Otherwise, Toyoko forgoes other extras common to U.S. hotels, such as swimming pools and fitness centers.
Toyoko chose for its New York debut, Long Island City, a formerly industrial area that has seen developments of numerous apartment buildings over the past 20 years, as well as a 50-story tower for Citigroup Inc., which stands across the street from the Toyoko site.
Key for Toyoko's project will be its location just steps away from a subway station, putting its guests only a few minutes from midtown Manhattan by rail.
"We feel that is a very convenient location for our customers," Sawada said.
Toyoko hired New York architect Gene Kaufman to design the hotel and general contractor CNY Builders to build it.
Aside from the U.S., Toyoko has expanded into Korea, where it has three hotels, and China, where it has one.
In Japan, Toyoko's reputation was dented in 2006, when it admitted that it had engaged in illegal building practices at some of its properties.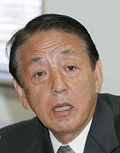 Norimasa Nishida
It had originally provided special-purpose parking spaces for the disabled at those properties but then removed them after the buildings had passed their official inspections.
As a result of the scandal, Toyoko changed its top management. Its president at the time, Norimasa Nishida, stepped down in May 2006 to become chairman, taking a responsibility for the scandal. He then stepped down as the company's chairman in 2008.
While the U.S. hotel market has been in upheaval since the economic downturn, New York is faring better than most other cities, the WSJ reports. New York hotels often post stronger occupancy and rate figures due to the city's steady flow of business and leisure travelers.
In addition, the market's hotels have rebounded strongly in the first half of this year compared with last year, posting a gain of nearly 7 percentage points of occupancy to 79.1% and a 15% rise in revenue per room to $165.56, according to Smith Travel.
Yet a wave of new hotels opening in the city this year and next is likely to sap the market's momentum.
In 2010 alone, developers will open 7,145 additional hotel rooms in the city, amounting to an 8% gain in supply at a time when the national figure is rising at a 1.6% pace, according to Lodging Econometrics.
The advantage for Toyoko is that there appears to be more room for new economy hotels in New York City than for pricier brands, the WSJ reports. Economy brands claim about 1% of the New York market compared with 16% for the national market.
In addition, hotels In New York's outlying markets tend to benefit from "turn-away business" generated by Manhattan.

Bjorn Hanson
Travelers who find no vacancy in Manhattan often turn to hotels in Queens, Brooklyn or Jersey City, NJ/
With New York's occupancy figures continuing to bounce back to their previous perch in the mid-80 percentages, optimism abounds for hoteliers in the region.
"At 85% occupancy, there's room for everything," said Bjorn Hanson, dean of New York University's hospitality management school.
In Long Island City, home to more low-rise buildings than skyscrapers, the Toyoko hotel's 35-story height raised some concern among residents.

"Given that the zoning allows for what they're [building], it's important to recognize that it should bring some jobs to the neighborhood," said Jimmy Van Bramer, the city councilman whose district includes Long Island City.
"It should bring some increased traffic and pedestrian flow, which I hope would help our neighborhood businesses along Jackson Avenue."
---
Sign Up Free | The WPJ Weekly Newsletter
Relevant real estate news.
Actionable market intelligence.
Right to your inbox every week.
---
Real Estate Listings Showcase