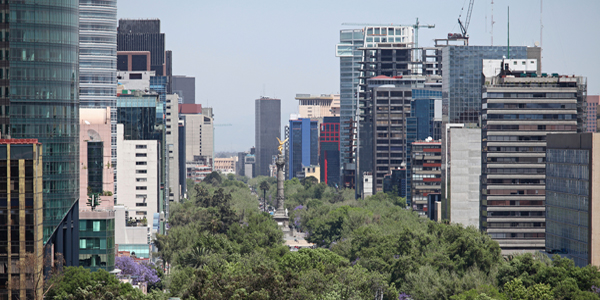 Mexico Property Markets Get Half Billion Dollar Investment Pledge From Thor Urbana Capital
New York City-based Thor Urbana Capital sees nothing but gold ahead in Mexican real estate. The developer announced it will invest at least half a billion dollars developing and redeveloping real estate across Mexico.
Thor Urbana received funding from a large undisclosed Canadian Institutional Investor. Thor Urbana Capital was launched as a joint venture between the principals of Thor Equities and leading Mexican developer GFa Grupo Immobiliario.
The first project will be for nearly a full block of high-end retail along Quinta Avenida, a heavily traveled shopping boulevard in Playa del Carmen.
"Each and every day, Mexico looks more and more like the new Brazil and the opportunities going forward look plentiful," Thor Urbana chairman and Brooklyn, NY-born Joseph J. Sitt, 48, said in his company's news release.
"Mexico has all of the favorable conditions to lead to a significant real estate boom largely unseen in developing markets to date."
"The time couldn't be better to launch Thor Urbana both in Playa del Carmen and all around Mexico," said Jaime Fasja, Co-CEO of Thor Urbana. "Across the country, and particularly in destination areas, there is a growing hunger for moderate and high-end retail, restaurants and other development."
He adds, "Thor Urbana is uniquely positioned to deliver these top-flight products to the people of Mexico and visitors, alike."
"Mexico has positioned itself to be the next great real estate destination for investors throughout the world," said Jimmy Arakanji Co-CEO of Thor Urbana. "Our mission is to capitalize on this impressive growth and create the next great retail landscape that will draw shoppers to Mexico for generations to come."
Mexico is poised to become the world's fifth largest economy by 2050, according to the World Bank. International investors are looking south - and betting on the future. In 2011 alone, real estate activity in the country increased by 14%.
The Quinta Avenida project is one of the first of an anticipated wave of international investments and will occupy an entire block of the premier Quinta Avenida in the burgeoning resort town of Playa Del Carmen.
The development will host restaurants, a fitness center, and high-end retail space that will showcase an exclusive blend of international luxury brands, joining already established world-class labels like Hugo Boss and Armani Exchange.
Prior to this venture, Sitt redeveloped three marquee properties along the "Fifth Avenue" of Mexico City, the Avenida Presidente Masaryk, drawing luxury retailers including Corneliani and Salvatore Ferragamo.
"This latest development will add significantly to Sitt's Mexican portfolio and serves as a signal to investors worldwide, that Mexican real estate is on the verge of a major boom," according to the company's news release.
Thor Urbana Capital is "destined to transform the retail landscape of Mexico City and other cities throughout the country," the release stated. "By leveraging the expertise of two internationally known leaders, Joseph Sitt's U.S. based Thor Equities and Mexico City's GFa Grupo Immobiliario, Thor Urbana Capital is uniquely positioned to capitalize on Mexico's growing real estate market."