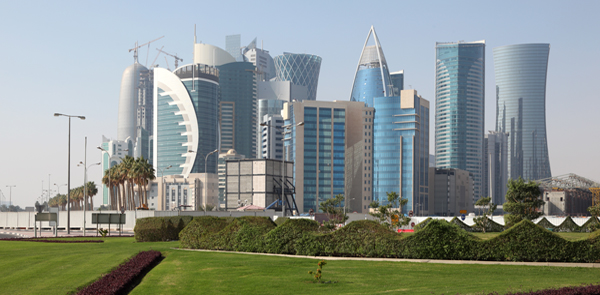 Winners and Losers in UAE's Recovering Real Estate Markets
Real estate markets across the the United Arab Emirates (U.A.E.) are recovering. After three years of declining rates and limited sales activity, rents are rising again at quality villa developments and several developers are back in the black. Some, however, are not.
Qatar's Barwa Suffers 21% Drop in First-Half Net Profit
One group not on the plus-side scoreboard is Qatar's Barwa Real Estate, considered the largest listed property developer in the United Arab Emirates. Barwa posted a 21.1 per cent drop in its net profit for the first half of 2012.
The company reported to the Qatar Stock Exchange it had made a net profit of QR593.6 million ($163 million) for the opening six months of this year, versus QR752.5 million in the same period of 2011.
In May the company's chief executive said it planned to launch an QR18 billion mixed-use Golf City project ahead of the 2022 World Cup soccer tournament.
Located within the planned coastal Lusail City north of the capital Doha, the project will include 4,000 residential units and a golf course, and is expected to be ready by 2018, group CEO Abdulla al-Subaie said in a prepared statement. It will be financed through a combination of off-plan sales and sub-development.
Barwa is 45 per cent owned by Qatari Diar, the property arm of the country's sovereign wealth fund, the Qatar Investment Authority. It has properties in France, Switzerland and the United Kingdom and focuses on retail, office, hospitality and residential developments. Last year, Barwa laid off 90 employees in a restructuring move.
---
Abu Dhabi's Sorouh Posts 33% Rise in Q2 revenues from national housing projects
Abu Dhabi-based developer Sorouh announced a 33 per cent year-on-year increase in its second quarter net profit, boosted by rising revenues from national housing projects.
Net profit during the quarter reached Dhs166.6 million, up from Dhs125.3 million in Q2 2011, while half-year profit rose 29 per cent to reach Dhs259.4 million, Sorouh said in a statement.
Revenues from national housing projects jumped 247 per cent during the first half of the year compared to the same period a year ago to reach nearly Dhs1.2 billion.
Asteco Property Management Co. research notes the company also received Dhs82 million from the release of contingencies and provisions no longer required on completed projects.
Citing Asteco data, Gulf Business of Dubai reported strong leasing demand in Abu Dhabi led to an increase in revenues from investment properties in the first half of the year to reach around Dhs100 million, an 18 per cent year-on-year rise.
In a prepared statement, Abubaker Seddiq Al Khouri, Sorouh's managing director, said the company is "well on track to reach its target of Dhs500 million of annualized recurring income by 2014.
"National Housing is now an important contributor to the quarterly revenue mix along with the increased amount of leasing income.
"At the same time, we are continuing to invest across our development portfolio to ensure that we meet the demand for high quality product with a pipeline of some 7,000 units."
Sorouh, which earlier this year announced plans for a state-backed merger with Abu Dhabi-based Aldar Properties, said that the "due diligence process [for the merger] is well under way and a further update will be made as and when appropriate."
---
Dubai's Nakheel Sees First-Half Profits of $208 Million
Nakheel Properties, the indebted state-owned developer, said first-half profits jumped 36 per cent, buoyed by property handovers on several projects.
Gulf Business reported Nakheel, whose extravagant developments at the height of Dubai's property boom contributed to the emirate's debt woes, has been slowly recovering from the crippling real estate collapse.
The developer said net profit was 767 million dirhams ($208.82 million) in the first six months of the year, up from 562 million dirhams in the year-ago period.
Revenues rose to 3.1 billion dirhams in the first half, up 112 per cent from the corresponding period a year ago, it said in a statement.
Nakheel is internationally known for building man-made islands in the shape of palms and a map of the world. The company reports it has made cash payments of about 8.6 billion dirhams to trade creditors as part of a $16 billion debt restructuring plan agreed last year.
The company - brought under direct government control as part of the restructuring of its parent Dubai World - said about 3,500 units have been delivered since the start of the restructuring.