---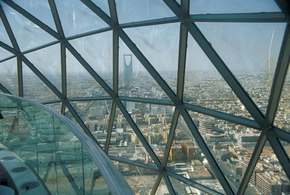 Although there are no clear government regulations yet on mortgage lending in Saudi Arabia, local banks have been offering residential financing to their best customers.
So much so that total financing for residential properties in 2012 could reach $1.6 billion (SR 60 billion), according to sources in Jeddah and the National Commercial Bank (NCB).
Total real estate financing by local banks reached SR29.3billion in 2011, according to the Saudi Arabian Monetary Agency (SAMA).
One Saudi riyal (SR) equals $0.2667 US.
Affordable land in Saudi Arabia is scarce because there is no incentive for landowners to sell, according to informed sources in that country. The kingdom has no land tax and no capital gains tax.
In its October Saudi Economic Review, National Commercial Bank showed total real estate lending grew by SR17 billion during the second quarter of 2012 alone.
The residential lending market in the Kingdom largely consists of loans by commercial banks, however, when a newly prepared mortgage law becomes effective, non-bank lenders may also be attracted to residential financing, Jeddah sources speculate.
The kingdom's current banks' residential financing total amounts to only 2 percent to gross domestic product (GDP), according to National Commercial Bank. Other developed economies like Germany, the United Kingdom and France show that residential mortgages as a percentage of GDP ratio stand at 50 percent, 55 percent and 32 percent, respectively, the report said.
"We do not expect the supply demand imbalance of the housing market to significantly change in the short-term even after the passing of the mortgage law," the bank report states.
"The impact of the mortgage law will take time. Banks and non-bank players will need some time to test the robustness of the law. In addition to limited availability of financing, another real constraint has been affordability."
Commercial banks in the kingdom currently enforce strict loan criteria.
Some of these include: limiting residential loans to payroll-only customers, providing loans in cities where bank branch operates and in some cases in predetermined regions where risk is perceived to be lower, restricting the type of property that can be purchased and, in most cases, the prohibition of off-plan financing.
The report also noted that in anticipation of the approval of the mortgage law, the Saudi market witnessed the entrance of new non-bank players, signaling a growing attraction to the Saudi housing market. Although their impact has been minimal, these non-bank residential finance providers expanded their loan offerings to include non-payroll customers, and off-plan financing.
These credit institutions will play a critical role in the development and evolution of the mortgage lending landscape in the future, the bank report anticipates.
Sign Up Free | The WPJ Weekly Newsletter
Relevant real estate news.
Actionable market intelligence.
Right to your inbox every week.
---
Real Estate Listings Showcase