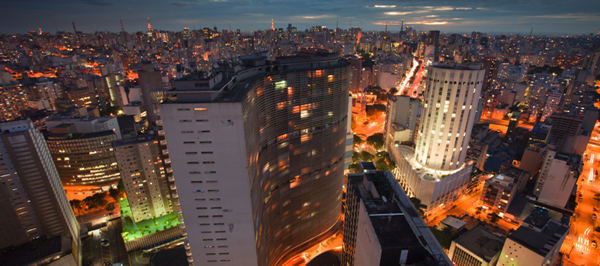 Montreal's Ivanhoé Cambridge Buys Out German Partners; Grows Portfolio in Brazil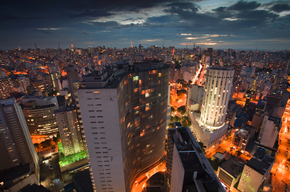 Montreal-based Ivanhoé Cambridge, the real estate arm of Canadian pension fund Caisse de dépôt et placement du Québec, is having a busy summer.
The company has laid out $508 million in cash to buy out its German partner in four Canadian shopping centers.
Separately, Ivanhoe Cambridge is growing its commercial real estate portfolio in Brazil with a C$132.8 million ($132.9 million U.S.) investment in that country, the company announced in news releases. (One Canadian dollar equals $1.0034 U.S.)
Ivanhoe Cambridge ranks itself among the top 10 leading real estate companies in the world.
Ivanhoe's partner in the shopping centers was German asset manager Commerz Real. The buyout leaves Ivanhoe as sole owner of the properties. Two of the shopping centers are in the province of Quebec; one is in Nova Scotia and another in British Columbia. Ivanhoe's parent has interests in 38 shopping centers across Canada.
The two Quebec properties are Place Ste-Foy in Quebec City and Galeries Rive Nord in Repentigny.
In Nova Scotia, the retail assets include Mic Mac Mall in Dartmouth near Halifax the Mayfair Shopping Centre in Victoria, BC
In Brazil, Ivanhoe is acquiring a 73.2 percent stake in Shopping Golden Square - a shopping center under development near São Paulo and is set to open in April 2013. Half of the rentable space already has been reserved. Ivanhoe owns 11 other retail centers in separate Brazil locations.
"We are pleased to enhance our competitive position in São Paulo," Claude Sirois, Ivanhoé's head of commercial Investment and Emerging Markets, said in a statement.
The firm is also ready to begin expanding its PortoVelho shopping center that opened in 2008 and was developed with its Brazilian partner, Ancar Ivanhoe.
Ivanhoe Cambridge was established in 2001 from a merger between two leading Canadian shopping center companies, Ivanhoe Inc. and Cambridge Shopping Centers Limited.
Ivanhoe Inc. was founded in 1952 by Sam Steinberg, a Canadian entrepreneur who turned a single grocery store into a vast real estate empire of over 90 stores and 32 shopping centers.
Cambridge Shopping Centers Ltd., was established in 1960 by the Tabachnik and Odette families. By the time of the merger, it had built a portfolio of 42 Canadian shopping centers.