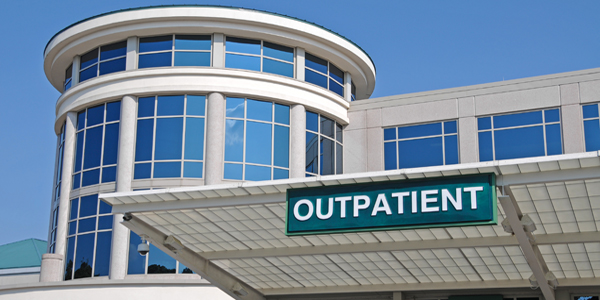 Medical Real Estate Still a Bright Spot as Hospitals Reallocate Capital Budgets
One sector of the U.S. commercial real estate market that has not been badly hurt in the current recession is medical property development. Hospitals are currently reallocating their capital budgets to cover the construction of new buildings or contracting with third-party developers to accomplish the task.
"Consistently outperforming other real estate sectors, medical office building (MOB) investment continues to thrive as hospital executives are moving ahead with projects that were on the drawing board," according to James Ellis, CEO, Health Care Realty Development Co., based in Overland Park, KS.
"Third party developers like myself, especially now, are bringing much of the product to market, as hospitals are reallocating capital budgets," Ellis notes in his online newsletter. Financial markets remain favorable, he says.
"Spending is tight for hospitals in all aspects," concedes Ellis. "Hospital executives are scrutinizing and over-analyzing hospital operations which is why any new developments must be well planned, organized and demonstrate a quick turn around.
"If hospitals don't want to finance the project themselves, they look toward third party developers to construct medical office buildings.
Such a decision "allows hospitals to have capital on hand for physician recruitment and acquisition - two of their more pressing items," Ellis says. "Since hospitals are in a cost saving mentality, any new developments must warrant a near proven return on investment."
The addition of ambulatory facilities to an existing hospital is being viewed more closely these days than it might have been in the past.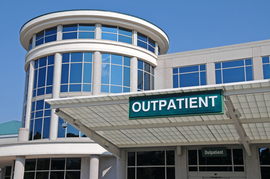 "Urgent care and ambulatory care facilities are a low-cost alternative to hospitals' emergency rooms where excessive overhead costs and long wait times are all too familiar," points out Ellis.. "Often, these long wait times are caused by non-emergent patients who don't have a physician themselves or have nowhere else to go."
He says that is one reason why health systems are adding ambulatory facilities, adjacent to the hospital campus in order to transfer less urgent cases.
"In urgent care surroundings, patients are able to be screened and treated efficiently," Ellis states. "These facilities are a great way to capture suburban demographics, provide a reliable referral stream and cater to the community by building closer to them."
However, he adds, "that doesn't mean on-campus development is over, quite the contrary."
Ellis emphasizes that "as neighborhood outpatient facilities continue to demonstrate favorable returns, the notion of on-campus development is not as common as it once was. Let me assure you that while there is great growth in ambulatory style facilities, the campus will continue to be the hallmark of medical development."
He says the campus is "the healthcare hub. With everything so close together, physicians can see more patients, spend time on research and perform other associated duties.
"The campus model style of development has consistently demonstrated lower vacancy rates, as well as higher rental rates. With so much activity occurring from the hospital and ancillary facilities, developments in this space also helps attract and retain quality physicians."
Alluding to the federal government, Ellis notes that "while the full effects of healthcare reform are a large cause of uncertainty with future development plans, hospitals executives seem to be past their point of contention and are moving, albeit slowly, with expansion plans" for the near future.
Healthcare Realty Development has grown into one of the most successful and well-respected medical commercial real estate companies in the U.S. The company has participated in more than 30 developments throughout the continental United States.