---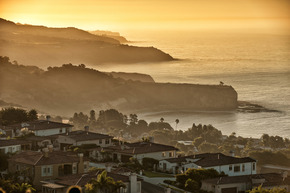 Cash-loaded Chinese are flooding California's high-end home markets and U.S. brokers are in heaven over that situation. Many of the deals are reported to be all-cash transactions.
Statistics are all over the place but the California Association of Realtors (CAR) is reporting in its latest research that Chinese buyers make up 39.1 percent of the international buyers of California homes today.
Other surveys estimate one in 10 California home buyers today are permanent residents of China who are buying second homes in California, either as an investment or for an actual residence by a relative.
Some of the homes are being bought for the residence of a Chinese student studying at a California college or university. And still other homes are now being constructed especially for the special cultural and social needs of Chinese homeowners in California, either as permanent or temporary residents.
According to media reports, a Chinese student attending the University of Southern California recently paid about $800,000 for a Ritz-Carlton condominium in Downtown Los Angeles. And that was a bargain for him, based on current prices in large Chinese cities and in Hong Kong, brokers point out. Many of the Ritz-Carlton units start at $1 million.
The rush to buy in California, as well as in other strong metro U.S. markets, has been escalating since the U.S. recession started in 2008. Why the rush to buy? It's a status symbol for a Chinese to tell his or her neighbor of a home purchase in the U.S., and particularly in California, most U.S. brokers agree.
The California association finds international buyers make up 5.8 percent of all home sales in the state in 2012. That percentage is relatively unchanged from 2011 when the number was 5.7 percent.
After the Chinese, the most aggressive international buyers are the Canadians at 13 percent; followed by India and Mexico, both at 8.7 percent.
Some California brokers, eager to push sales still higher in 2013, have been reported to be sending Chinese-speaking Americans to Beijing, Shanghai and other larger metro China markets to extol the California home market.
As if that needed further promotion. Brokers note that this year alone a Chinese couple paid $34.5 million for a Versailles-style mansion on Sunset Boulevard in Beverly Hills, Calif. A year earlier, a Hong Kong businessman paid around $28 million for a nearby estate.
The National Association of Realtors (NAR) estimates conservatively that buyers from China and Hong Kong accounted for $9 billion of U.S. home sales in the 12 months ending in March, up 89% from 2010. That makes the Asians the second-largest group of foreign buyers of homes in the U.S. behind Canadians.
Besides being a status symbol, the volatility of the Chinese government and its economy are other factors pushing affluent Chinese residents to invest in California real estate. Another factor is the instability of many European real estate markets today.
China has a home purchase limit policy because the Chinese government has been trying to control and cool down the housing market in China. That means, in many instances, only one home purchase per family is being allowed by the government.
According to some real estate agents, the super-wealthy Chinese are buying properties upward of $15 million for personal use. Others, less affluent, are; buying homes for a few million dollars, also for personal use. Buyers purchasing investment properties usually fall in the $1 million to $2 million range. They typically lease out the properties, often buying homes in bulk.
Sign Up Free | The WPJ Weekly Newsletter
Relevant real estate news.
Actionable market intelligence.
Right to your inbox every week.
---
Real Estate Listings Showcase