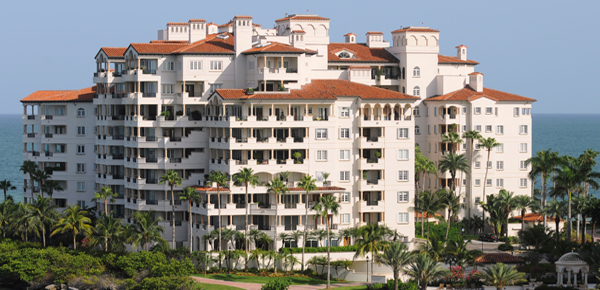 South Florida's Exclusive Fisher Island in the Courts Again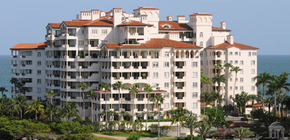 Even Alfred Hitchcock couldn't concoct the scenario that has been enveloping the exclusive 216-acre Fisher Island in South Florida for the past four years. The scenario began immediately after the mysterious death of Arkadi "Badri" Patarkatsishvili on Feb. 14, 2008.
The billionaire Russian oil, media and real estate entrepreneur took a nap after a family dinner at his Surrey estate outside London and never woke up. He was 52 and reportedly in good health at the time. Mr. P. owned a large chunk of Fisher Island, much of it still undeveloped.
Patarkatsishvili was reportedly worth $12 billion. He died shortly after losing an election for president of the former Soviet state of Georgia. Scotland Yard had originally treated the death as suspicious, but later ruled it to be a natural death.
Since his death, his heirs and creditors have been battling in state and federal courts, from Morocco to New York to Miami, for a piece of the estate. The disputes have garnered world-wide print and online media attention.
The latest filing last week, Dec. 11, was made in U.S. Bankruptcy Court in Miami by Western National Life Insurance Co., also known as AIG Annuity Insurance Co. The foreclosure lawsuit was against Fisher Island Holdings over a mortgage last modified in 2008 at $76.7 million. The collateral for the loan was 18 acres.
The ownership of Fisher Island Holdings has been disputed in the involuntary bankruptcy case of its affiliate company, Fisher Island Investments, since 2011
In a prepared statement, Jack Loeb, Fisher Island Club Board President, says:
"Fisher Island is a private; 216-acre member owned and operated residential club community. The Club is a separate entity from the existing developer, Fisher Island Holdings, LLC, and is not involved in the foreclosure litigation filed against the developer by AIG Annuity Insurance Co. involving 18 acres of undeveloped land fronting Government Cut.
"After witnessing nearly four years of litigation, The Club is awaiting a resolution to the issues which have delayed new residential development and looks forward to the construction of the remaining residences in order to elevate the island to its full potential as one of the world's most extraordinary communities.
"In early Spring 2013, Fisher Island Club will unveil the final stage of an extensive $60 million renovation, which includes: restoration of the historic Vanderbilt Mansion, renovation and expansion of the acclaimed Spa Internazionale, new beach club facilities, unveiling a new golf club house, and revitalizing the Club's exclusive hotel accommodations, tennis center complex, salon, market, restaurants and meeting facilities."
Most of the undeveloped land on Fisher Island has been targeted for foreclosure, according to previously filed court documents.
Fisher Island is a neighborhood of metropolitan Miami, located on a barrier island of the same name. The land area is only 0.3 square miles, or about 216 acres. Only a small part of the northern part of the island is incorporated as a part of the city of Miami Beach. Fisher Island can only be accessed by private ferry, and even the ferry terminal is threatened by foreclosure.
According to the 2010 census, Fisher Island had the highest per capita income of any place in the United States. There are 685 residences on the island with a mixture of full time residents and national and international owners in residence at different times of the year, according to Kreps DeMaria, the publicist for the Fisher Island Club
The island is three years into a $60 million renovation plan. Parts of Fisher Island feature a nine-hole course, 17 tennis courts, two hard, two grass and 13 har-tru clay courts, two boat marinas and a tropical bird aviary.
The golf course underwent a complete reconstruction in 2008 to its original design by internationally known golf course designer P.D. Dye. The new aviary was completed in 2009. The new Beach Club was unveiled in 2009; Club-owned guest rooms were completed in 2012; and the Spa Internazionale opened its doors this past November.
"These facilities have consistently been maintained by a staff of 350 employees," DeMaria told World Property Channel.
Much of the new development halted immediately after the Russian's death and the lawsuits began.
The AIG foreclosure suit targets all the other property owned by Fisher Island Holdings, except a few condo units.
According to the Dec. 11 lawsuit, the property in foreclosure includes:
6.7 acres at 70 Fisher Island Drive. that were being developed as residential.
3.6 acres at 6400 Fisher Island Drive. with a 4,351-square-foot building.
8.2 acres at 66 Fisher Island Drive, at the terminal where the ferry lands.
12,572 square feet at 168 MacArthur Causeway, where the ferry takes off.
A 5,468 sf home at 6921 Valencia Drive.
Fisher island was created in 1905 by a dredging and land reclamation projects in and around Miami Beach. Construction began in 1919 when Carl G. Fisher, a land developer, purchased the property from businessman and real estate developer Dana A. Dorsey, southern Florida's first African-American millionaire.
In 1925 William Kissam Vanderbilt II traded a luxury yacht to Fisher for ownership of the island. The property has gone through several owners since that time.