---
(TAMPA, FL and RICHMOND, VA) - The office leasing and investment markets in Tampa, FL and Richmond, VA remain weak but not demoralized, according to two separate GVA Advantis reports today.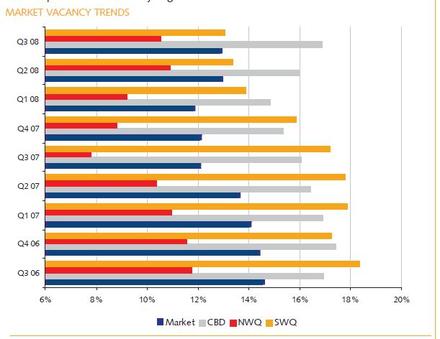 In Tampa, vacancy has risen a full percentage point to 14.2 percent. In Richmond, the market rate is 12.88 percent. A year ago, it was 12.03 percent. Two years ago, it stood at 14.2 percent.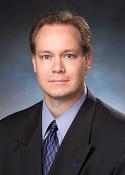 "The market is indeed better off then two years ago,' believes Perry Moss, regional director of research for the Richmond office of GVA Advantis.
"Of course, vacancy is only one piece of a larger puzzle and cannot be viewed in a vacuum," Moss says. "The overriding trends in leasing velocity, sales activity, net absorption, sublet space are all definitively negative.
"When layered with the area's economic issues such as the Circuit City bankruptcy filing and loss of 800 jobs, the LandAmerica buyout by a Florida competitor, the slow-down in Philip Morris's business, and a 150 basis point jump in unemployment, it makes finding the silver lining a bit more difficult."
Moss adds, "Metro Richmond, however, is well diversified and has a long record of resiliency; the market will improve with time."
Over the last three quarters, "we have witnessed a rather intense slowing in leasing volume," he says. "However, the quantity of leases is steady, if not improved.
"This is due in large part to companies opting for the renewal versus the new lease or expansion of space. The tenant motto is "wait and see."
In Tampa, GVA Advantis research director Randy Smith finds the Tampa office market entering the final period of 2008 "drained by a weaker national economy which is sapping the strength from most sectors of the market."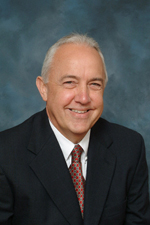 Sublease space stabilized in the third quarter at two percent of Tampa's office inventory, but is up almost 30 percent from its level this time last year, Smith says.
Market rents in Tampa gained slightly over the previous quarter, with an average asking rate of $22.45 per square foot to end the third quarter.
"Given the circumstances, the market fundamentals for Tampa's class A properties have held up relatively well so far this year," Smith says.
Through the first three quarters of 2008, Class A properties managed "a modest rise in net occupancy," totaling slightly less than 70,000 square feet of positive absorption, he says.
"Market rents have adjusted somewhat given fewer new deals circulating in the market and the growing presence of sublease space, which can offer a competitive option for some tenants," Smith adds.
The average asking rate for class A space ended the third quarter at $24.66 per square, off slightly from what appears to be its pinnacle at $24.85 per square foot earlier this year.
In its tally of year-to-date national office sales through September, Real Capital Analytics reported a 75 percent decline in 2008 transaction volume versus the same period last year.
The office investment market in Tampa has followed the same pattern - Tampa's office volume, which reached approximately $500 million in the first three quarters of 2007, has dropped by 74 percent through the same period this year.
"A few local deals which had appeared to be progressing through various phases have been delayed, leaving their timetable and outcome uncertain at this point," Smith says.
Sign Up Free | The WPJ Weekly Newsletter
Relevant real estate news.
Actionable market intelligence.
Right to your inbox every week.
---
Real Estate Listings Showcase