---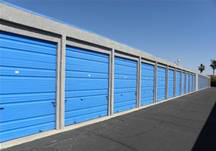 Looking for a sure investment bet these days? Try the self-storage industry.
Self-storage REITs in the U.S. posted total returns of 29.3% in 2010, while year-to-date returns for the first two months of 2011 have already topped 10%, according to the National Association of Real Estate Investment Trusts.
In comparison, the equity REIT sector as a whole posted returns of 28% in 2010, while the average total return for companies traded on the Dow Jones Industrial Average was 13.8%.
National Real Estate Investor reports about 200 storage facilities were developed nationwide in 2010, including Puerto Rico and Hawaii.
In more robust economic times, 4,000 to 4,500 storage facilities would be built each year, Dave Rogers, CFO at Buffalo, N.Y.-based Sovran Self Storage, tells Beth Mattson-Teig of National Real Estate Investor.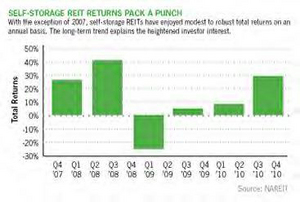 "Part of that decline is because builders are risk-averse and financing is more challenging, but the bigger issue is that there is a lot of supply out there," Rogers tells the publication. "The pullback in new development will help absorption as both occupancies and rents stabilize."
He adds, "The tone in the industry for 2011 is pretty bullish." His firm operates 377 self-storage facilities in 24 states under the name Uncle Bob's Self Storage.
National Real Estate Investor reports "top self-storage owners are now moving full steam ahead with solid balance sheets and a formidable plan for growth as occupancies and rents show signs of improving."
The larger players in the self-storage industry, Sovran included, are forecasting a 2% to 3% increase in same-store sales growth in 2011, and an even better increase in net operating income in the coming year.
"The group of publicly traded self-storage REITs is a small club by REIT standards," according to the publication. Combined, the four self-storage REITs account for a total market capitalization of about $23 billion, a minute fraction of the $413 billion equity REIT industry.
Still, says National Real Estate Investor, that despite their size, self-storage REITs "have enjoyed much the same success as the overall sector over the past two years.
"Many REITs have restructured, improved their balance sheets, and helped pique the interest of investors who were flocking to dividend-producing stocks."
Although a few players have amassed large portfolios, the self-storage sector remains highly fragmented. Currently, there are about 50,000 self-storage facilities in the country.
The top 10 largest firms in the industry, including the four public REITs, own only 13% of the total self-storage market, according to National Real Estate Investor.
Self-storage REITs have not been immune to feeling the pinch of the recession, the publication reports.
While the average occupancy rate among self-storage properties reached 82% in the first quarter of 2011, that's well below the 92% occupancy rate attained in the first quarter of 2007 before the recession hit, according to Los Angeles-based Self Storage Data Services Inc.
The firm tracks data from more than 6,000 facilities around the U.S.
46-Property Portfolio in 3 States Listed for $188 Million
The most recent example of how valuable self-storage properties have become comes from the Denver, CO office of Marcus & Millichap. The brokerage has just received the exclusive listing from Los Angeles-based A-American Self-Storage for a 46-property portfolio located in California, Hawaii and Illinois.
The listing price is $188 million. The 3.18 million-square foot, 23,459-unit portfolio may be sold together or separately.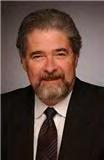 Charles Chico
This is the largest portfolio of self-storage properties to ever hit the market, according to Charles "Chico" LeClaire, a senior vice president investments and a senior director of Marcus & Millichap's National Self-Storage Group in Denver. LeClair is representing privately held A-American Self Storage.
"Because of the improving economy, more people are relocating to urban centers that offer more abundant job opportunities," says LeClair. "As people migrate and downsize their residences, self-storage property operations should improve significantly through year end, making the A-American facilities an excellent long-term investment."
All together, the A-American facilities include 23,459 storage units encompassing 3,181,562 square feet of space in the following locations:
California: 29 properties, 18,130 units, 2,056,173 rentable square feet, 111.79 acres;
Illinois: 13 properties, 6,735 units, 847,247 rentable square feet, 57.91 acres
Hawaii: four properties, 4,302 units, 278,142 rentable square feet, 9.15 acres
LeClaire has 20 years experience as a self-storage property investment specialist. He has closed more than $1 billion in self-storage property transactions nationwide during the course of his career.
Marcus & Millichap Sells 75,897-SF Facility in Birmingham, AL for $2.5 million
In Birmingham, AL, an Alabama-based buyer purchased Downtown Storage from a California bank for $2.5 million. The 75,897-square foot, state-of-the-art facility, situated on about 1.52 acres at 900 17th Street North, consists of 627 storage units, 519 of which are climate controlled. The names of buyer and seller were not disclosed.

Michael A Mele
Michael A. Mele, vice president investments, and senior director of the National Self-Storage Group and Nicholas Walker, an associate in the firm's Tampa and Ontario, offices, had the exclusive listing to market. The property. The buyer was represented by Edwin Greenhalgh, an associate in Marcus & Millichap's Birmingham office.
"Eddie and Brooks Lumpkin of Metro Mini Storage, along with their bank, were able to come to the table and close this transaction within a 72-hour timeline from start to finish" says Mele. "This is a personal record and shows that deals can be done in this market with local banking relationships."
---
Sign Up Free | The WPJ Weekly Newsletter
Relevant real estate news.
Actionable market intelligence.
Right to your inbox every week.
---
Real Estate Listings Showcase