---
(CHICAGO, IL) - Where are cap rates heading? Even the usually knowledgeable Real Estate Capital Institute, based in Chicago, isn't sure.
"The start of the mortgage meltdown over a year ago continues wrecking havoc on the real estate capital markets," says RECI Research Director Nat Zvislo. "Accurate property valuation is nearly impossible as buyers and sellers are sidelined due to limited debt availability."
Zvislo notes few properties are trading hands these days. "Most investors believe values are trending downward in response to economic malaise, over-supply and lack of affordable debt," he says. Because of those factors, he says industry experts are using higher cap rates for valuating assets for most types of commercial and income properties.
"Lenders, in particular, are 'creating' values by underwriting capitalization rates which may, or may not reflect current market prices," Zvislo says. "These cap rates are typically higher than many seller or buyers expect, resulting in lower loan proceeds, based on loan-to-value restrictions."
Yet, the RECI researcher says, "owners often refuse to sell or acknowledge asset values based on lenders' higher cap rates, choosing to do nothing instead."
To determine cap rates today, Zvislo cites "an amusing theory discussed by some experts." The theory involves "a humorous factoid that suggests current capitalization rates are directly correlated to the recent year numerical identity, as indexed to the current real estate capital boom-bust cycle."
He says today's market cycle peaked in 2007, with 2005 and 2006 "ranking as the best years for very attractive valuations - in other words, low capitalization rates."
For the rest of 2008, Zvislo says an 8% cap rate is the "strike price" for sellers motivated to liquidate their properties. "While the markets are illiquid and few transactions leave any proof of value, an 8% capitalization rate reflects a weighted-average premium tied to the cost of capital for most types of income properties."
He says "applying the same logic in a downward market, 2009 should yield a 9% rate and a 10% cap rate would prevail in 2010."
Zvislo concedes "linking cap rates to year numerology is certainly an unrealistic discussion for measuring values in the currently volatile market. Yet as investors search for answers in such uncertain times, numerology adds more theories to an already confusing time."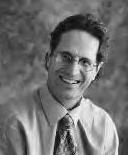 Jeffrey A. Davis, chairman, Cambridge Realty Capital Companies, Chicago, agrees that "at this time, many traditional lenders are out of the market." He says senior housing and healthcare borrowers are relying primarily on government-insured programs or local and regional banking contacts to meet their funding needs.
He says, "By most accounts, the U.S. already is in a recession that many believe could be long and protracted. The freeze gripping the banking industry is beginning to thaw, but it will take time for the capital markets to begin functioning in a normal way."
Government-insured loans are also keeping the hotel investment industry active, believes H. Brandt Niehaus, president, Hotel Brokers International, Kansas City, MO and also president, Huff, Niehaus & Associates, Louisville, KY.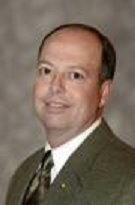 "Through the first six months of 2008, HBI transactions remained strong, compared to the rest of the industry," Niehaus says. "However, we expect hotel sales to pause, while the market digests all of the changes currently taking place on Wall Street."
He says "mid-market hotels remain in high demand, and fortunately, financing at historically attractive rates is still available from multiple sources."
Richard Geisenfeld, a managing partner at Capital Commercial Partners, Dayton, OH, says his firm continues to do deals even as "much of the market is still on the sidelines, waiting to see what the near term will hold."
Sign Up Free | The WPJ Weekly Newsletter
Relevant real estate news.
Actionable market intelligence.
Right to your inbox every week.
---
Real Estate Listings Showcase