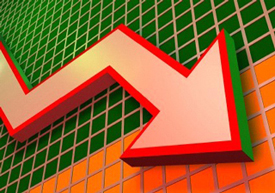 Commerce Department Reports New Homes Sales Dip 5.3% in October
That evaluation complements a
Real Estate Channel
Nov. 25 article noting the sales of existing single-family and condominium homes were rising in some markets but at deflated prices. Those reports were made by the Standard and Poor's monthly Case-Shiller Home Price Indices and the Florida Association of Realtors.
"The drop in new home sales last month comes as no surprise, "said National Association of Home Builders Chairman Sandy Dunn, a home builder from Point Pleasant, W. Va.
"Housing starts in October and NAHB's most recent Housing Market Index, which gauges builder sentiment about the market, were at record lows. And the extreme turmoil in the financial markets in October definitely undermined consumer confidence and served as a drag on demand for housing."
Although the new home sales rate declined in October, the Commerce Department reported that home builders are making progress in reducing the number of unsold units on the market, says NAHB's Chief Economist David Crowe.
"The number of new homes for sale dropped from 414,000 on a seasonally adjusted basis to 381,000. Builders are doing what they need to do to get the market moving again, including cutting prices to the bone, offering incentives and decreasing production," Crowe says.
"However, more needs to be done. An economic stimulus package that includes measures to spur home buying and stem the tide of foreclosures is essential to the housing market and to the nation's economy.
"More specifically, Congress should consider significant consumer incentives such as expanding the first-time home buyer tax credit and providing a government buy-down of mortgage interest rates for home purchasers."
Regionally, new home sales declined 18 percent in the West and 6 percent in the South in October. Sales in the Northeast increased by 22.6 percent from an unusually low rate the previous month, and sales in the Midwest increased by 6 percent.