---
(NEW YORK, NY) -- They are calling Young Woo mad, doped up and out of touch with reality. But others say the 56-year-old Korean immigrant-turned Manhattan office developer is a visionary who will be a billionaire by 2015.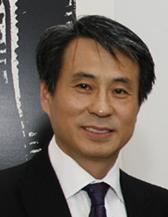 Young Woo
With financial partner Kumho Investment Bank of South Korea, Woo and his Youngwoo & Associates own the 66-story, 1.4-million-square-foot headquarters tower of American International Group at 70 Pine Street, walking distance from the Wall Street financial district.
They plan to remodel the top 47 floors containing about 450,000 square feet.
The firm is considering residential for the tower at 70 Pine Street, into luxury homes that will have asking prices of $1,000 to $2,000 per square foot.
Floors one through 19 at the AIG building and all of the space at 72 Wall Street will be leased out to commercial tenants.
Woo declines to release full details of the re-development plan. However, he and his associate, Gregory Carney, outlined some of the plans at a recent session of the New York University Schack Institute of Real Estate Silverstein Workshop in Midtown, according to The Wall Street Journal.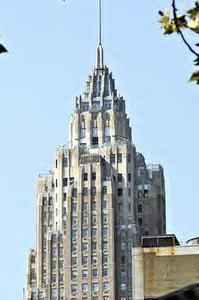 The condo renovations won't begin until 2011 because AIG will be paying rent to Woo until its lease ends Dec. 31, 2010. As part of a sale-leaseback deal, AIG will vacate the smaller building, at 72 Wall Street this year.
Woo, who also owns Sky Garage, a luxury condo at 200 11th Ave. in the West Village neighborhood, bought the AIG HQ building and a neighboring building at 72 Wall St. in May of this year from the Treasury Dept. for $150 million or about $105 per square foot.
New York City commercial brokers at the time called it the bargain deal of the year and the biggest Downtown office transaction of 2009.
Woo is reported as saying he is confident he can get $2,000 per square foot for the AIG condos because units at his West Village condo that includes an elevator for cars, sold for more than $4,000 per square foot.
Woo estimated capital costs of about $50 per square foot and $70 per square foot in tenant improvement costs for the commercial portion of 70 Pine Street as well as the entire 72 Wall Street. But he did not provide estimated costs for the residential condo construction.
However, Robert Stevenson, a real estate analyst at New York City-based Fox-Pitt Kelton writes in a company research letter that after factoring in estimated renovations and other costs, Woo could turn a profit of $500 a-square-foot per unit. In plain English, Stevenson says Woo could make $600,000 in profit for each condo he sells.
"We believe this deal represents a good example of the types of opportunistic transactions that are likely to arise over the next year from the financial crisis," Stevenson writes.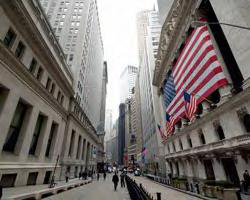 Wall Street
"...We believe there is significant money to be made from buying distressed assets, as you have the capability of dealing with substantial "hair." (In this case, the "hair" is that Woo will eventually have to sell the condos in a saturated Manhattan condo market, says WSJ)
The WSJ adds, "It is too bad the Treasury and Federal Reserve didn't think of the condo conversion idea before they off-loaded the AIG building to Woo. In that case, it would be AIG's principal owners, the U.S. taxpayers, who would be profiting on the real-estate speculation.
"On second thought, it is probably best to take the cash and relish the irony that the headquarters of a company that was nearly crushed by its risky housing related investments is being turned into high end housing.
"Let Mr. Woo try to sell the condos."

Please see related articles:
AIG Unloads Russian Bank Subsidiary to French Bank
, June 29, 2009
AIG Sells Prime Downtown Tokyo Site for $1.2B as It Winds Down Real Estate Portfolio
, May 11, 2009
---
Sign Up Free | The WPJ Weekly Newsletter
Relevant real estate news.
Actionable market intelligence.
Right to your inbox every week.
---
Real Estate Listings Showcase