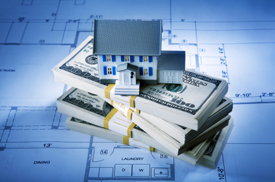 105 Charged in Wide-Spread Florida Mortgage Fraud
(TAMPA, FL) -- The Justice Dept. has charged 105 mortgage company representatives, brokers and other individuals in fraudulent schemes that have netted them $400 million in loans on 700 properties in Florida.
In the four Florida markets targeted by federal and local law enforcement agencies over a nine-month period, 32 defendants are from Fort Myers, 30 from Tampa, 24 from Jacksonville and 19 from Orlando.
The Justice Dept. has charged a total 500 individuals across the U.S. with "mortgage schemes designed to defraud mortgage lenders and 'foreclosure rescue schemes' which prey on distressed homeowners," says Tampa-based U.S. Attorney A. Brian Albritton.

Please see related Real Estate Channel articles:
("
Alex's View of the World
," July 31, 2009)
("
Alex's View of the World
," July 24, 2009)
("
Alex's View of the World
," July 17, 2009)
"This initiative sends a clear message that mortgage fraud will not be tolerated," Albritton says in a prepared statement.
"We must protect the integrity of the real estate market in our communities, which is a major contributor to the health of our economy, here and throughout the country."
Albritton's office confirm Ocala-based Taylor, Bean & Whitaker Corp. is being investigated by federal housing authorities.
Three individuals from Taylor Bean already have been indicted but two of them have not yet been found. They are Victor Cedeno and Genesis Valdez. Cedeno and Valdez are fugitives. Richard Nanan, who allegedly worked with Cedeno and Genesis, has been arrested.
Albritton's office says the 19 defendants in the Orlando district are charged with participating in loan frauds totaling $38 million and involving 137 properties.
Besides Cedeno, Nanan and Valdez, Albritton's office says other Orlando district defendants are Paul Bastien, Realtor; Leslie P. Burke, real estate investor; Ramon Cendano, mortgage company owner; Daniel Duffy, borrower; Caroline D. Griffin, title agent; Edwin Lugo-Abreu, accessory to fraud scheme; Steven Manley, borrower; Garry S. Martin, real estate sales agent; Raymond Griffin McNulty, borrower; Ana Menjiva, alleged phony purchaser; Alfio Paulo Puglisi, real estate investor; Emily Sulbaran, alleged phony purchaser; and Nicole Torres, borrower.
Albritton says Florida's mortgage fraud investigation was launched in late January 2009 "in response to the epidemic of mortgage fraud throughout the state, which began during Florida's real estate boom earlier this decade."
To coordinate the probe, FBI Special Agent in Charge Steven E. Ibison of the Tampa Division and FBI Special Agent in Charge Jim Casey of the Jacksonville Division established mortgage fraud task forces in their respective jurisdictions.
Other law enforcement agencies working on the cases across the nation are the Internal Revenue Service-Criminal Investigation, U.S. Secret Service, U.S. Housing and Urban Development Office of Inspector General, U.S. Postal Inspection Service, Florida Department of Law Enforcement, Florida Department of Financial Services/Division of Insurance Fraud, Florida Office of Financial Regulation, Florida Department of Business and Professional Regulation, Lee County Sheriff's Office (Ft. Myers Division only), Collier County Sheriff's Office (Ft. Myers Division only) and Brevard County Sheriff's Office (Orlando Division only).
The investigation completed on October 31, 2009
Today's announcement is "the first phase of a continuing effort to investigate and prosecute not only mortgage fraud professionals and other individuals who have engaged in multiple fraudulent mortgage transactions, but also larger organizations and even financial institutions," says Albritton.
---