---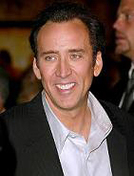 The rich and famous are different - except when it comes to home foreclosures. They get hit just as hard as the little guy, according to a special study made by Irvine, CA-based RealtyTrac for
The Wall Street Journal
.
For example, just recently:
Retired Merrill Lynch top executive Richard M. Fuscone has a pending bank foreclosure action hanging over his 18,471-square-foot mansion with 14-rooms, 11-bathrooms, a seven-car garage, two swimming pools and two elevators in Westchester County, NY. Fuscone wants $13.9 million for his 14-acre estate but so far - no takers.
Title to film star Nicolas Cage's 11,817-square-foot residence in the Bel-Air suburb of Los Angeles went back to the lender. Cage was asking $35 million - no takers.
Italian film producer Vittorio Cecchi Gori's Manhattan condominium was sold at a foreclosure auction for $33.2 million.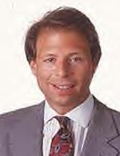 Richard M. Fuscone
Houses with loans of $5 million or more will likely see a sharp rise in foreclosures this year, according to RealtyTrac's Daren Blomquist.
Big borrowers are more likely to default than ordinary people, according to data from First American CoreLogic. Its loan database, reflecting more than 80% of the overall home-loan market, includes 1,700 loans with balances of $4 million or more.
About 14.8% of those loans were 90 days or more overdue at the end of January, compared with 8.7% for all home loans tracked by First American.
Sam Khater, a senior economist at First American, tells The Times the bigger borrowers may be more prone to stop making payments when they have lost all their home equity.
See related story on
REAL ESTATE CHANNEL
:
Auction of Nicolas Cage's Foreclosed Bel-Air Mansion is a Flop
(April 8, 2010)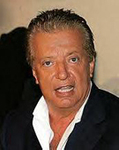 In February alone, 352 homes nationwide in this category were scheduled for foreclosure auction, the final step before a bank acquisition.
That is the largest monthly number of these so-called notices of sale since the financial crisis began. By comparison, in all of 2009, there were 1,312 such notices, according to RealtyTrac data.
Economists say the super-wealthy are among the last to lose their homes in a mortgage crisis because they usually have high savings, better access to credit and other means for staving off foreclosure, The Times reports.
But many of them work in financial services and other industries hit especially hard by the crisis, and have seen their wealth shrink in the market crash, The Times reports.
The phenomenon is not limited to the New York area. Banks have taken over homes with loans of $5 million or more in Georgia, North Carolina and Colorado, RealtyTrac says.

In Florida's Miami-Dade County, the three largest foreclosure filings initiated against homes in the past six months involved a 4,655-square-foot home in Sunset Islands; an 8,443-square-foot house in Coral Gables; and a condo in Miami Beach, according to Peter Zalewski, a principal of Condo Vultures. All three had mortgages of $3.5 million to $4 million.
Mortgage defaults began to surge in late 2006, mostly among borrowers with subprime mortgages, those for people with weak credit records or high ratios of debt to income.
Over the next few years defaults spread rapidly to better-heeled borrowers, especially those who got loans without documenting their income.
At the end of 2009, nearly eight million households, or 15% of those with mortgages, were behind on mortgage payments or in the foreclosure process, according to RealtyTrac data.
Wealthy people have the means to stretch out the distress process, sometimes for years.
"It's very, very difficult for these people to believe they've had such a severe reversal of fortune," says Maggie Navarro, a real-estate agent in Pasadena, Calif.
Marc Carpenter, a San Diego-based foreclosure specialist, adds that while it's much harder for potential buyers to get loans, there are also fewer buyers who can pay for top-dollar properties. "The upper end is definitely a lagging indicator," he says.
---
Sign Up Free | The WPJ Weekly Newsletter
Relevant real estate news.
Actionable market intelligence.
Right to your inbox every week.
---
Real Estate Listings Showcase