---
It had all the trappings of a Hollywood scenario. Big names, big celebrities everywhere. Bill Gates, Barry Sternlicht, Robert Lowe, Corus Bank, Starwood Capital, and The Bachelor TV show.
All figured in the recent restructuring by real estate developer and investor Lowe Enterprises of more than $300 million of debt on his star-crossed Terranea Resort near Los Angeles, The
Wall Street Journal
reports.
The action by Lowe Enterprises chairman and CEO Robert Lowe ended a two-year saga that removed billionaire Microsoft founder Bill Gates' Cascade Investment LLC and the failed Corus Bank as lenders in favor of Barry Sternlicht's Starwood Capital and others.
The 582-room Terranea, built on a 102-acre coastal site of the former Marineland of the Pacific theme park, became the target of foreclosure actions by Corus and Cascade shortly after Lowe opened it in May 2009.
Corus, which collapsed under bad real-estate loans and was seized by federal regulators last year, had stopped funding its $165 million senior loan for the resort's construction.
The FDIC eventually sold Corus' loans, including Terranea's loan, to an investor group led by Starwood Capital and TPG.
In turn, the Starwood-led group early this year bought Terranea's $160 million mezzanine loan from Gates' Cascade at an undisclosed discount, according to the WSJ.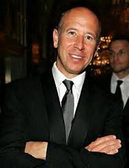 Barry Sternlicht
In the restructuring, the Starwood-led group forgave Lowe a portion of the mezzanine debt and extended the due date of all of Terranea's debt to 2013.
At the same time, the Starwood group, Lowe and outside investors led by San Diego-based resort investor JC Resorts have provided $100 million of new capital for paying outstanding construction costs and creating reserve accounts.
Lowe remains the resort's managing partner. "It has been a long and complicated process," Lowe told the WSJ.
Meanwhile, Terranea has hosted several large conferences and a nationally televised wedding of contestants on ABC's The Bachelor.
In the wake of the restructuring, Lowe hopes to close 20 to 30 of the contracts on the 82 villas and houses at the resort that had been in limbo pending the resolution of the debt issue, Lowe said.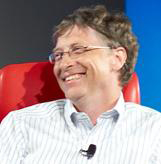 Bill Gates
He declined to tell the WSJ the resort's occupancy and revenue per room.
That the Terranea's lenders restructured the debt rather than foreclosing illustrates a trend in the U.S. hotel market, said Alan Reay, president of Atlas Hospitality Group, a California hotel broker.
"Default can be crippling for business at a resort like this," Reay told the WSJ.
"What we're seeing in the hotel sector, especially in the higher-profile deals, is that the lenders are more apt to try to work something out than to actually foreclose.
"If not, they'll ... sell the debt."
---
Sign Up Free | The WPJ Weekly Newsletter
Relevant real estate news.
Actionable market intelligence.
Right to your inbox every week.
---
Real Estate Listings Showcase