Real Estate Advertising
The Property Industry Has Gone Global, Shouldn't You?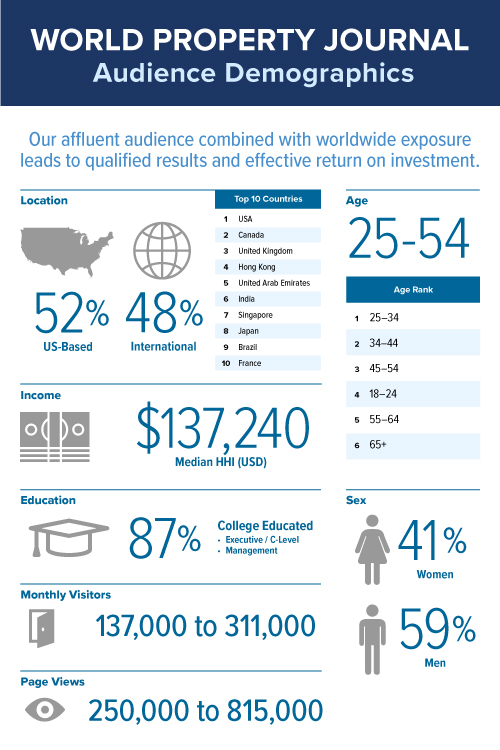 Tap into the local and global audiences of the #1 organically ranked Global Real Estate News and Global Property Listings website in the world by Google - World Property Journal ('WPJ').
WPJ offers a hyper-targeted, worldwide readership of buyers, investors, renters, commercial tenants, vacation travelers and real estate professionals. Our global platform for residential, commercial and vacation property is uniquely designed to address your needs--advertisements can target specific online audiences by regions and countries, down to the local 'metro-city' level - worldwide - and in multiple languages.
WPJ can develop custom advertising solutions to fit any advertising budget from $500 to $500,000, making it an ideal advertising vehicle for both real estate professionals (developers, agents, brokers, banks, government agencies, investment funds or related service providers) and consumers - worldwide.
We offer a variety of advertising, sponsorship and social media opportunities to help you market and promote your property, new project or related service.
To learn more, and to receive our media kit today, please fill out the form below.
*ALL FIELDS REQUIRED TO RECEIVE MEDIA KIT