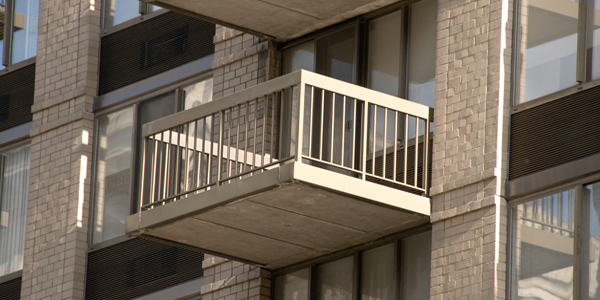 National Apartment Association Releases U.S. Student Housing Report
This week J Turner Research and the National Apartment Association (NAA) release the findings of one of the largest U.S. student housing surveys ever conducted.
According to the Survey: Apartment Features, Amenities and Programs That Sell to Students and Parents, 38 percent of students and 35 percent of parents say collegiate friends and roommates are the most common way they learn about an apartment community. The findings are based on responses from 11,195 students and 3,605 parents collected between January 20, 2012 and February 1, 2012.
Peak Campus Management, a leading student housing provider in 16 states nationwide, will deliver the survey findings during an innovative "Family Feud" style game show panel at the 2012 NAA Student Housing Conference in Las Vegas. The objective of the survey was to determine which apartment features, community amenities and resident programs are most preferred by both students living in student housing communities as well as parents whose students reside in campus housing. The survey aimed to provide developers, owners, operators, on-site staff and multifamily marketing executives with a clear understanding of the differences and similarities between these two audiences.
"The results of this survey provide some of the most compelling data we've ever seen regarding the student housing apartment industry," said Joseph Batdorf, president of J Turner Research. "Clearly the power of referral is driving leasing decisions in student housing, and student housing professionals can certainly benefit by proactively delivering the amenities and customer service levels that translate to community recommendations."
When it came to selecting an apartment, 47 percent of students cited rental rates and price as their top determinant, while parents pushed security to the top of their list. In fact, at 20 percent, rental rates and pricing ranked only third among parent respondents, who ranked security (34 percent) and location/proximity to campus (29 percent) as more important than price when selecting an apartment community for their student.
"NAA is extremely pleased with the phenomenal results of this particular survey," said Doug Culkin, president and CEO of NAA. "It is my hope that these findings will provide our student housing provider members with actionable intelligence, and better insight as to how to meet the demands and needs of their core customers, which includes both students and their parents."
Other Interesting Findings:
Private bedrooms and bathrooms remain the most important apartment amenity among students and parents (40% and 62% respectively), followed by in-unit laundry (19% and 16%) and large bedrooms (11% and 8%).
The number one way students communicate with their peers is - not surprisingly -with mobile phones, and primarily via text, where most students estimated sending more than 100 texts per day.
When visiting an apartment community website, both parents and students are most interested in getting information about rental rates (parents 48 percent, students 57 percent) followed by photos of property, unit and common areas (parents 20 percent, students 21 percent).
Besides pricing and locations, most students (19 percent) find professional leasing and management staffs to be most important to them.
The top cable channels for students include ESPN, The Food Network, MTV, and FX.