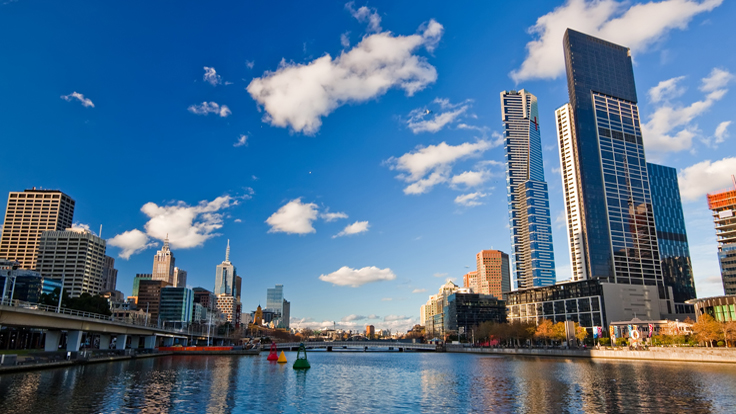 What is the Most Livable City in the World?
Melbourne, Australia, is the most livable city in the world, at least based on a complex formula devised by the
Economist Magazine
.
Melbourne beat out Vienna and perennial winner Vancouver, primarily based on its infrastructure. The city also attracted top marks for health care and education.
Eight of the top 10 cities are in Australia and Canada. No U.S. city made the top 10.
"Those that score best tend to be mid-sized cities in wealthier countries with a relatively low population density," the report says. "This can foster a range of recreational activities without leading to high crime levels or overburdened infrastructure."
The oft-discussed study scores different "lifestyle challenges" in 140 cities. Every city is assigned a "rating of relative comfort" based on 30 factors grouped in five categories: stability, healthcare, culture and environment, education, and infrastructure.
Overall, the livability quotient doesn't change much year to year, the
Economist
acknowledges. The biggest factor moving cities up and down the annual chart is civil unrest, which can send a city like Damascus plummeting.
Other cities moved up the chart as violence subsided. Bogota in Colombia recorded the biggest increase, moving to 111 on the list, due to the decreasing threat from terrorism, violence and kidnappings. ("Dubai's livability score rises," the
Khaleej Times
trumpeted, after Dubai moved up to 77th place on the list, the third biggest increase on the list.)
The worst city in the rankings was Tehran, Iran, followed by Douala, Cameroon; and Tripoli, Libya.
Video: Melbourne, The World's Most Livable City