---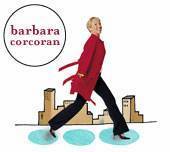 Q1 -
My wife and I are considering selling our studio apartment on the Upper West Side of Manhattan. We need a one or two bedroom and eventually want to buy, but plan to rent for a while until we find our next apartment to buy. Our agent suggests we ask $389K for our studio. Do you think that is a good starting price? Is this a good time to sell, with the real estate market being soft, or should we wait until the market gets better?
A -
Sell now because no one knows where the market is really headed and you can't sharp shoot the real estate market. And if you need more space, you really don't have a choice. The key is pricing your property right so that it sells, and $389,000 seems fair for a studio on the Upper West Side. The average price for studios now is about $430,000 so compare yours to the others out there. You'll need to find a qualified buyer who can get their financing because it's the toughest part of the process today. You'd be crazy to rule out buying a larger apartment now because even if you take 10 or 20% less for your studio than you think it's worth, you'll get 10-20% off the price of the bigger apartment, too, which puts you ahead of the game.
---
Q2 -
My husband just inherited two duplexes about two hours away from Atlanta; all four units are rented for about $300 a month. We have the opportunity to sell them to a relative at the appraised value of $150K, however we are currently debating whether we should hold onto them or sell them to buy a vacation home close to the ocean with the cash. Is paying cash a good idea? We don't want to pay taxes on the profit from the inheritance. I also would like to make the most out of the money.
A -
Consider taking a mortgage out on the condos and use the cash to buy the vacation home. As long as the rental income can cover the loan payments, let the tenants do the heavy lifting. Atlanta has a growing job market and you're getting good rents. Don't be so quick to sell, you'll get a lot more money three years from now.
---
Q3 -
I'm planning on retiring in two years and I would like to build a green house in the Dominican Republic. I have not been able to find any green builders there, so I would like to have the house designed here and have someone in that field supervise the construction. Can you give me advice?
A -
You're out of your mind! Unless you've got an unlimited budget, a pre-fabricated green home is the best way to go. You can take advantage of designs that have been tested in the field and they are so much cheaper! There are lots of US companies that specialize in pre-fab green home design and construction, and a great resource is www.lowimpactliving.com/blog/2007/09/24/green-prefab-homes-prefabulous. You should hire a builder in the Dominican Republic and find one who at least understands what sustainable design is all about. The advantage of a local builder is they understand the customs, local building codes and permit requirements. They differ wildly from what you're used to stateside.
---
Q4 -
I applied to refinance and combine a mortgage and equity loan on my 5 year-old house. I've added central air, a half bath, new kitchen appliances and better windows. I have never been late on either mortgage payment and have even made overpayments to both lenders over the last 4 years. The bank's appraiser valued my home at $200,000 while the asking price for similar houses across the street from me is from $312,000 to $426,000. The bank offered to refinance only the first mortgage for $10,000.00 more in closing costs and the loan officer said that I was "upside down". I declined, and don't believe that the bank is interested in helping customers like myself.
A -
You need a new appraisal or a new bank. You've just been caught in the current refinancing boom with many appraisals being done by companies unfamiliar with your area. Most banks allow you to contest the appraised value so you should ask a local Realtor or research city records to get three closed sales from the last 3 to 6 months for houses comparable to yours. If these sales support your case, give them to the bank to help contest its valuation. Should that fail, screw the bank and get a new lender.
---
Q5 -
I bought a brand new 2-family house three years ago but could not find a tenant for the second unit. I'm using personal savings to pay the mortgage. I've tried to refinance, but owe more than the property is worth due to having two loans on one property. I've made up my mind to walk away from the property because it's now affecting my family but am worried about the effect on my credit.
A -
Before you give up, try everything you can do to rent the second unit. In today's tough market, you have to compete by lowering the rent and offering tenants concessions of one or two free month's rent. Make sure the unit is freshly painted and the front of the house is meticulous. Get your property exposed everywhere through both local brokers and on-line. You can also make a large 'For Rent' sign at Kinko's or order it on-line. You should also call your lender's loan mitigation department and discuss your options. You may be able to modify your loan making it much more affordable or arrange for a short sale. In a short sale you sell your house for less than the amount of loans on the property, with the bank's consent. The closing process may be longer, but buyers like a deal and are often willing to wait.
---
Q6 -
Can you explain the advantages of hiring a realtor compared to selling by owner?
A -
Selling your home yourself is a lot more work than you think. As a homeowner you'll probably sell your home maybe a few times in your life while a good broker sells a few homes every month. They know the market and give you objective advice in what can be an emotional experience. Realtors know what buyers want and they know how to maximize your home's exposure through advertising and smart marketing. Realtors are in a much better position to negotiate the deal and provide a buffer between the buyers' and sellers' egos to make the deal happen. 92% of all sale transactions are done by Realtors because it works.
---
Q7 -
I read that prices are down 23% in Manhattan since the end of the year, is that true?
A -
Prices are down in Manhattan somewhere between 10 and 25% depending on what you're looking at. Price drops vary between coops, condos, new development and resales, and also by neighborhood. You'll get as many answers to this question as there are reports on it, but everyone agrees that inventory is up, the number of sales is way down and this is the best buyers market we've seen since the stock market crashed in 1987!
---
Sign Up Free | The WPJ Weekly Newsletter
Relevant real estate news.
Actionable market intelligence.
Right to your inbox every week.
---
Real Estate Listings Showcase