---
Actor Miguel Ferrer, son of actress-singer Rosemary Clooney and Oscar-winning actor Jose Ferrer, has put his Hidden Hills home on the market at just under $5 million.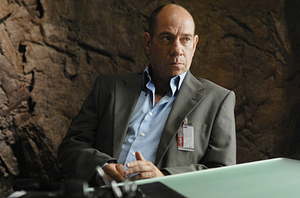 Entertainment executive Lori Weintraub, Miguel Ferrer's wife and mother of his four teen-aged sons, also owns the Mediterranean-style, nearly 9,800-square-foot house and its horse facilities. Hidden Hills is a high-end equestrian community that is gated and has bridle paths.
The house has a breakfast area, a master-bedroom suite with three walk-in closets; a pool, a spa, a barbecue pavilion and a putting green. Miguel Ferrer is a golf enthusiast.
He is also a busy actor, which might help to explain why he and his wife plan to sell the property. He is currently filming "Wrong Turn at Tahoe" for Paramount Pictures, co-starring Cuba Gooding Jr., and he will appear in "Kings," an NBC show now filming in New York with a premiere in the spring.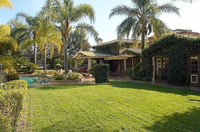 Miguel Ferrer co-starred in "Crossing Jordan" (2001-'07) and the NBC-TV show "Bionic Woman" (2007).
Dana Olmes of Ewing & Associates, Sotheby's International Realty, shares the listing with Deirdre Daniels of Coldwell Banker, Brentwood West.
The Kardashian family and actress Denise Richards also own Hidden Hills homes that are listed for sale.
---
Presidential hopeful John Edwards sold his former home in Washington two years ago for $5.2 million, and now it is back on the market, refurbished, for $9.95 million.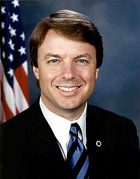 John Edwards
Among the renovations was a reconfiguration of the layout, so the house now has an open plan with a kitchen, a billiards room, gym, hot tub, fire pit, fountains and a garden. The carriage house was also spruced up.
The early 19th-century Georgetown four-story townhouse is a lot nicer now than it was when Edwards and his wife, Elizabeth, bought it in '02 for $3.8 million. The current property owners are Paul and Terry Klaassen. They are co-founders of Sunshine Assisted Living, a McLean, Va., firm that helps seniors to live as independently as possible.
Heidi Hatfield and Anne Hatfield Weir of Washington D.C., Fine Properties had the listing.
---
Designer Waldo Fernandez has put his Beverly Hills home on the market at almost $11 million.

Fernandez has designed the interiors of homes owned by Merv Griffin, Elizabeth Taylor, Sean Connery, Jennifer Aniston and Goldie Hawn, to name a few.

The designer began his career as a set designer for the original "Dr. Dolittle" and "Planet of the Apes" films. He designed a home for Merv Griffin in the desert and completed a facelift at the Beverly Hilton, which Griffin owned. A billionaire entertainment mogul, Griffin had several homes including one in the Hilton when he died at 82 in 2007.

Fernandez' Beverly Hills home is a walled 1926 Mediterranean with five bedrooms and seven bathrooms in nearly 7,200 square feet. Fernandez totally refurbished the house, which has French doors leading to the gardens, pool, outdoor fireplace and tennis court.
Kurt Rappaport and Jonas Heller of Westside Estate Agency, Beverly Hills, share the listing.
---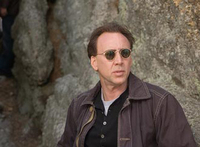 Actor Nicolas Cage has cut the asking price on his Bel-Air home to $19.75 million. It was most recently on the market at $25 million. James Chalke of Nelson Shelton & Associates has the listing.
Cage purchased the house, just inside the Bel-Air gates, from entertainer Tom Jones. It was previously owned by singer-actor Dean Martin.
---
After more than a year of listing his Pacific Palisades home at $27.5 million, Hollywood producer Brian Grazer, who co-founded production company Imagine Entertainment with director Ron Howard, took his 1940 Palisades home off the market.
Grazer and his then-wife--novelist-screenwriter Gigi Levangle Grazer--had purchased the house in 1992. They added a two-bedroom guest house to their compound, which already had a 9,000-square-foot main house on three acres.
Michael Smith, who has been decorating President Barack Obama's White House quarters, designed the interiors of Grazer's Palisades home. "The Da Vinci Code" and such TV shows as "Friday Night Lights" are among Grazer's credits.
Stephen Shapiro of Westside Estate Agency, Beverly Hills, had the listing on the Palisades home.
---
Sign Up Free | The WPJ Weekly Newsletter
Relevant real estate news.
Actionable market intelligence.
Right to your inbox every week.
---
Real Estate Listings Showcase