---
Beck is on the go again, this time on a world tour to promote "Modern Guilt," his latest album. At the same time, the musician, who goes by his first name only, hopes to sell his Malibu home.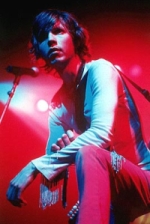 Beck
Along with his career in music, Los Angeles-born Beck, 38, has an avocation: He invests in residential real estate. Since he emerged from the alternative revolution of the '90s with his single, "Loser," he has bought and sold a number of houses in the L.A. area for himself and his wife, actress Marissa Ribisi.
Beck put their Malibu home on the market in October. He recently lowered the asking price from $2,399,000 to $2,345,000.
The 1,600-square-foot home has three bedrooms and two bathrooms. The Multiple Listing Service describes the home, built in 1961, as being "a very hip mid-century ranch" in style. The house has pitched ceilings, hardwood floors and a great room overlooking the gardens. There is also a two-bedroom, one-bathroom guesthouse with a fireplace.
One of the most inventive figures in the music world, Beck, famous for his surreal and adventurous lyrics, is the son of David Campbell, a conductor and string arranger. Beck's mother, Bibbe Hansen, was a regular on Andy Warhol's Factory scene, and she appeared in the Warhol film "Prison."
Beck's grandfather, Al Hansen, was an important figure in the Fluxus art movement, known for launching the career of Yoko Ono. Beck grew up mainly in Los Angeles, but he also spent time as a child with Al Hansen in Europe and his other grandfather in Kansas City.
Richard Klug of Sotheby's International Realty, Beverly Hills, has the listing.
---
Rock star energy drink magnate Russell Weiner has sold a poured-in-place concrete house in the Hollywood Hills for $8 million. The original asking price was $14,995,000.
More realistic pricing and unusual features, including an entrance foyer used as a nightclub, led to the sale.
A client of Weiner's can sit in a built-in couch while waiting to be served one of the high-caffeine drinks. The room also has soaring ceilings, sound and light systems and a media room with a bar. Walls of glass and glass staircases provide city and ocean views.
The main house has five bedroom suites, and there is a two-bedroom guesthouse. The compound is about 9,000 square feet in size.
There are soaring ceilings, state-of-the-art sound and light systems and a new media room. Some glass walls provide views of city lights and the ocean. There are glass staircases and a glass loft floor.
Weiner founded and is chief executive of Rockstar Inc. He is the son of radio talk show host Michael Savage. Michael Eisenberg of Keller Williams Realty, Beverly Hills had the listing.
Weiner recently listed another home he owns above Sunset Strip. The asking price is just under $3 million.
---
Richard and Marianne Kay, who hold the patent for Cleatskins, a rubberized covering that slips over soccer and other sports types of cleats, have sold their Pacific Palisades home for $14.5 million.
The compound has a five-bedroom, seven-bathroom Cape Cod-style main house of about 8,500 square feet and a 3,000-square-foot guesthouse with three bedrooms and three bathrooms. There are also five fireplaces; a sitting room, a gym, a pool, a spa, two elevators and a sports court.
Richard Kay developed Cleatskins and introduced them to the mass marketplace last fall. The coverings intend to reduce slips and falls that happen when cleated shoes are worn on nongrassy surfaces.
Bob Hurwitz of Hurwitz James, Beverly Hills, had the listing. Fred Bernstein of Westside Estate Agency, Beverly Hills, represented the buyers, according to the Multiple Listing Service.
---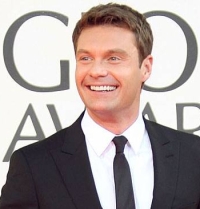 Ryan Seacrest
Until Jan. 19, Ryan Seacrest filmed the reality show "Momma's Boys" in a 14,000-square-foot, Santa Barbara villa now on the market at $21.8 million, 45% below its original listing.
Financier Chris Lancashire had the listing in May of 2007 for $39.5 million. The villa was built in 2002 on three acres in Hope Ranch, overlooking the ocean.
The TV series focused on 32 women fighting over three single men, whose mothers watched and judged.
Seacrest gained fame as host of "American Idol," which took place around the kitchen, living room, hot tub and grounds.
Suzanne Perkins of Sotheby's International Realty has the listing.
---
Goldman Sachs' co-president Jon Winkelried has reduced the price of his Nantucket estate to $38.5 million, according to local real estate sources. The price is down 30% from its original price in October of $55 million.
The property includes four acres with a newly built main house, a guest house and a garage with a studio. Almost two acres with a house, a garage and a studio are also offered as part of the unpublished or pocket listing.
Winkelried paid $7 million for the properties in 1999, according to public records.
---
Sign Up Free | The WPJ Weekly Newsletter
Relevant real estate news.
Actionable market intelligence.
Right to your inbox every week.
---
Real Estate Listings Showcase