---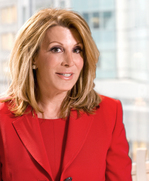 Dottie Herman
Q1 -
I currently live on Long Island. I have two mortgages on my home and I would like to combine them. How do I do this?
A -
When you refinance to combine both loans into one there are several things you should keep in mind and several factors that have to fall into place.
Does the value of your home exceed the combine loan amounts by at least 20%? If not most lenders will not lend more then 80 and in some cases 85% of the appraised value.
By combining both loans along with the closing costs to accomplish this, are you saving money on a monthly basis.
How long do you feel you will be in this house? Every time you refinance a mortgage you have closing costs. You need to weigh the costs versus the savings divided by the number of years you plan to be in the house to determine if such a decision is a benefit.
---
Q2 -
Would the tax credit apply to a second home? I know there is that new $6500.00 tax credit is that still only for first time buyers?
A -
The tax credit which has just been extended is for primary homes only. It is up to $8,000.00 for 1st time home buyers and up to $6,500.00 for current homeowners who are selling their primary home that they have owned for at least 5 years and purchase a new primary home. However, both programs have income restrictions.
---
Q3 -
We are currently refinancing our house. I was told I can't talk to the appraiser when they inspect my house? It doesn't seem right since I am paying for the appraisal.
A -
You can speak with them but don't "smother" them. Let them freely inspect your property but you should point out features and their cost that may not be obvious to the appraiser. You might want to point out other sales in the neighborhood that may be similar to yours - also describe their condition. If you are selling your house, the listing broker should take them around the property rather than you. And remember, ownership of the appraisal is not based on who pays the fee, but rather who hires the appraiser. Whether buying or refinancing, the bank owns it.
---
Q4 -
If a buyer and seller agree on a price, isn't that enough? Why does a bank need an appraisal done?
A -
The bank is lending money according to what the property is worth based on the current market value. In case of a default by the borrower, the bank will have to foreclose on the property, therefore; in order to recoup its monies it will be forced to sell the property. Market value basically reflects what price a fully informed buyer and seller are willing to agree to. Sometimes what buyer and seller are willing to agree to may not be realistic in the context of the surrounding neighborhood or market area. Remember, the appraisal is being done on the collateral for the mortgage.
---
Q5 -
My lender sent an appraiser who, as it turned out, drove several hours to get to my house and didn't seem to know the neighborhood. He appraised my sale so far below the purchase price, my buyers can't get a mortgage and my sale is falling apart. What do I do?
A -
Unfortunately there isn't much that can be done - a new set of rules called The Home Valuation Code of Conduct (HVCC) that became effective on May 1, 2009 has actually weakened the quality of appraisals being done for lending purposes. More out of market appraisers than ever are being hired by banks as the low bidder for the appraisal service to be completed.
The first thing you should do is summarize the reason why you think the sales price is correct. Refer to specific closed sales, sales under contract and listings. Next describe the subject items surrounding the sale such as back up offers, bidding wars, etc. Be concise and provide this to the listing agent. Do not attack the appraiser because the appraiser was hired and approved for use by the bank. This letter should be no more than 1 - 2 pages.
Don't get your hopes up, the probability of the bank obtaining another appraisal slim, and will often be provided by the same third party firm that hired the first appraiser.
There is hope however. A repeal of HVCC is currently under consideration in Congress.
---
If you have a real estate question for Dottie, please send it to;
Dottie@RealEstateChannel.com
.
NOTE: Due to high volume of questions, not everyone can be answered, but she'll do her best.
---
Sign Up Free | The WPJ Weekly Newsletter
Relevant real estate news.
Actionable market intelligence.
Right to your inbox every week.
---
Real Estate Listings Showcase