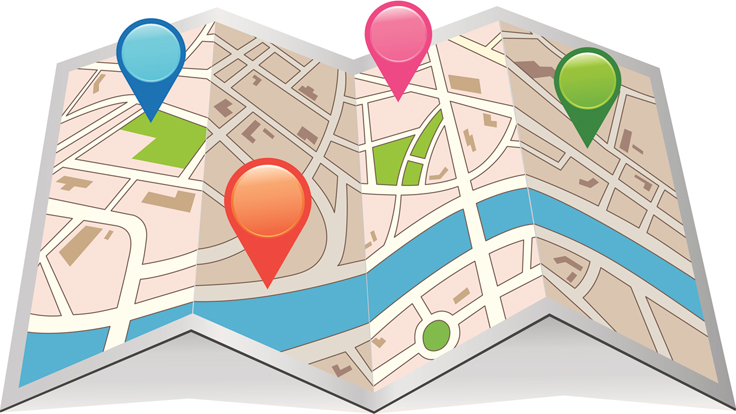 Taking the Time to Buy in Miami
If you are thinking of coming to Miami to buy a property, there are a few things that you need to know before you arrive so you can plan accordingly.
I want to divide the process of buying a property in Miami into three phases to make it easier for you to plan ahead. Also I want to make clear that every case is different and times might vary depending on the type of property, how you plan to buy and other important factors in the process. The time frames that I am giving here are based on the times that most of my international buyers experience.
Phase 1: Search and Selection:
This phase starts with the search of your "success team," the team of professionals that will support you in the process and that includes a realtor specialized in international customers, a mortgage broker that works with international buyers (if you are planning to get a loan) and a lawyer and an accountant specialized in international clients. Later in the process you will be adding more people, but to start the process this team will help you decide what is best for you, depending on your case.
I recommend you handle this first phase between a month and one week before you travel, so your team can guide you to make important decisions on what and how you will buy. The earlier you start, the earlier you can start working before you are in Miami in selecting the properties that you would like to visit, collecting all the paperwork need--including the bank paperwork to apply for a loan--and make key decisions on how you want to buy, based on your interview with the lawyer and accountant. (In an upcoming column I will cover, "Conversations that you need to have before buying a property in Miami.")
This phase of research might need a couple of weeks. Some people need more time, some less. But two good weeks will give you enough time to collect the information that you need and be prepared before arriving to Miami.
I sometimes receive calls from buyers that say, "When I see something I like I will travel there to visit the property." And that never happens. It is very hard to sense what the property really feels or looks like if you are not present to see it. We can send you 2000 properties directly to your inbox and you may feel that you haven't found what you are looking for, even though it is in front of your eyes. On the other hand, you may have seen what you are looking for, like one of my customers did last month. He sent me an email, "This is what I am looking for, can we see it next month when I go there?" Well, turns out that by the time that he arrived the property was under contract and no longer available.
Phase 2: Visiting the properties,
selecting and offering: This part of the process might take from two to five days, depending on how much work you did before coming to Miami. If you already know what you want and what you are looking for, two to three days on the field seeing the properties, choosing the one that you like the best and writing the offer will be about the average time for international buyers. Of course I have seen buyers that decide after seeing five properties the first day and I have also seen buyers visit properties for 20 days and spend all their vacation time searching for properties and still not feeling certain on what they want. But if you are a serious buyer and you know what you want, you should be able to get the maximum productivity out of your time in the city.

Phase 3: Contract and closing:
Once you decide what you want to buy and you put an offer/contract and get accepted, the rest of the process can be done with you out of town. Your team should support you in the process. Most of the paperwork can be sent electronically and the process will be running without you in Miami. This process might take between 15 to 60 days or more, depending on the case and type of property that you are buying.
By the time of closing, if you are buying cash you might be able to do a "mail away," which is a closing where you are not physically present in Miami. You need to talk to your lawyer to make sure that is possible for your closing and what will be required, as each case is different. If you are buying with a loan, the bank requires, in most cases, that you be present on the closing. Either you need to come to Miami to handle the closing, or you can do it at the U.S. Embassy or Consulate closer to where you live. If you are planning to handle the closing in your country, then you have to plan ahead of time as the embassy usually requires you to make an appointment ahead of time and that might take several days or weeks, depending on the country. For most buyers, they would rather come to Miami for the closing and receive the property themselves.
In my experience the average buyer requires about two weeks for phase 1, then two to five days for phase 2, and 30 to 60 days for phase 3. The whole process might take you between two to three months once you are ready to buy. But the good news is that if you are working with a great team of professionals you only need few days in town to get it done, and this makes it very convenient to buy in Miami.