---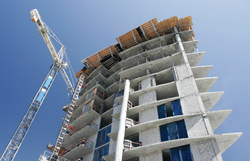 According to new report from Jones Lang LaSalle, India is rapidly urbanizing, not only in form and features but, from within.
An estimated 95 million people will be added, nearly one-fourth of the country's current urban population, to its already dense cities in the coming decade. The Indian real estate sector needs to gear up to upgrade itself to global standards, introduce more transparency and attract large investments for catering to this unprecedented scale of growth.
While the metropolises are observing a fast evolving skyline with tall skyscrapers and iconic architecture, the smaller towns and cities are witnessing an unprecedented metamorphosis of the surface through expansion of roads, flyovers and open areas. This change is not irrational exuberance, neither it is an insane explosion of anyone's imagination, it is a necessity.
According to United Nations, India has the highest rate of change of the urban population among the BRIC nations, which will remain above 2% annually for the next three decades. At this rate, an estimated 854 million people will live in Indian cities by 2050, a figure which is the combined population of present day USA, Brazil, Russia, Japan and Germany.
Even in the coming decade (2011-2020), India will add 95 million people to its already dense urban fabric, nearly one-fourth of its current urban population. India needs more cities, and it is a mere understatement to say that we might be misjudging the dimensions of the situation.
With a land area of one third the size of USA, India harbors nearly three times the population. Unsurprisingly, Indian cities are not only the most populous but also among the densest urban agglomerations of the world, which poses unique challenges to the development of infrastructure and real estate.
Creation of dense informal settlements within the city, impractical low cost housing at the exurbs or high-rising verticals are nothing but a manifestation of this inevitable immigration of people from rural to urban areas.
Thus, the time is right for Indian real estate to upscale itself for the coming decade in order to meet the challenges posed by this rapid urbanization.
Five key issues India will need to focus on over the next decade to handle their growth include;
Housing - A focused approach towards the design and development of low cost housing at suitable locations.
Sustainability - Energy efficient solutions directed towards large scale real estate development, especially residential.
Infrastructure - Urgent attention towards development of urban infrastructure to improve the livability of cities.
Transparency - Higher transparency to foster an environment of trust and introduce efficiency in project implementation.
Urban Branding - Improved imagery of cities with strategic urban branding to attract investments, retain skilled workforce and tourism promotion.
See related news postings on WORLD PROPERTY CHANNEL;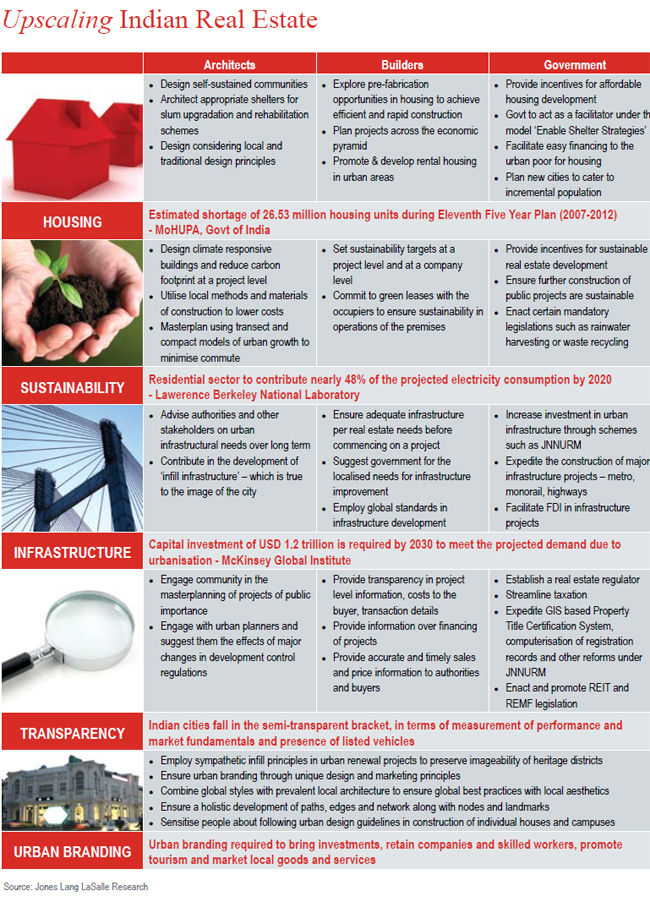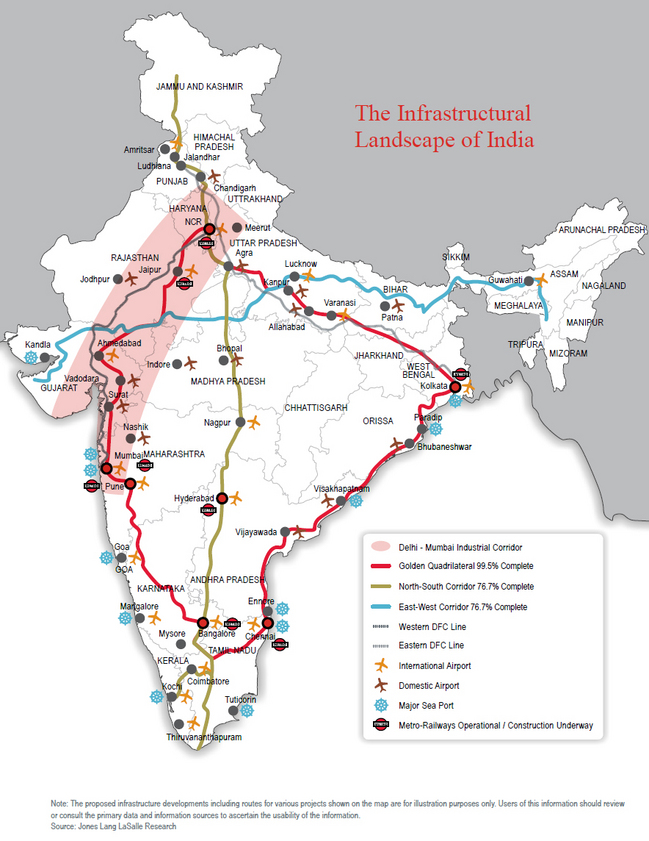 ---
Sign Up Free | The WPJ Weekly Newsletter
Relevant real estate news.
Actionable market intelligence.
Right to your inbox every week.
---
Real Estate Listings Showcase