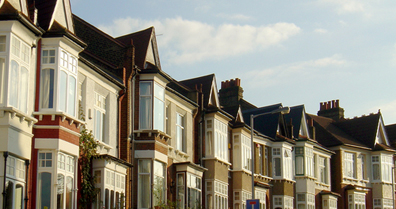 Royal Wedding is a Cash Bonanza for London Property Owners; Test Run for 2012 Olympics
London homeowners are set to take in an estimated $170 million (USD) of rental income from the Royal wedding of Prince William and Kate Middleton.
International visitors from all over the world are prepared to pay top prices for a hotel room, even if it is in someone's home.
London's shortage of hotels has prompted royal wedding fans to look for alternative places to stay, raising questions over the city's accommodation needs during the Olympics.
Property experts say London's steep hotel prices and shortage of rooms have prompted a 45 percent increase in demand.
One local real estate agent with Frank Knight said: "The wedding was such a surprise that most of the property industry wasn't really ready for this. Now that they have seen the demand coming on so strong, it's become clear that there is this huge demand for short term rents."
Prices range from $50 (USD) for a single room in someone's home to more than $6,000 (USD) a week, for use of the whole house in central London.
An average four-bedroom London home could fetch than $4,000 (USD) just for the Royal wedding weekend alone.
But there are other costs to consider.
If you go through an agent, they take a 25 percent cut. They will take 20 percent to negotiate and find someone, and to do the deal and another 5 percent to manage the whole thing and look after it. It's quite a bit of money. In total many landlords could lose about a third of the rental income to property agents.
The good news is there is no cap on rental prices. Landlords are free to charge what they want, and pricing is not a problem, since demand is high.
Tourists most pronounced in London room searches are coming from Germany, Japan and the U.S. Room requests from those countries have increased on average over 106 percent in the last month.
The Royal Wedding is also being viewed as a test run for London's accommodation capacity for the 2012 Olympics with tens of thousands of hotel rooms already booked up. Thousands of private landlords also appear to be lining up to cash in a second time as well.
---