---
Colombia's Hot
In a recent TV news interview this past week on
CNBC
's Closing Bell with Maria Bartiromo, global real estate investor Sam Zell was asked: where are the next opportunities for real estate investing?
Zell, Chairman of Equity Group Investments, responded saying "If I were to identify today the next focus point for real estate investment, it would be Colombia."
"In a few weeks you'll be hearing that the stock exchanges of Colombia, Peru and Chile are merging, making it the second-biggest stock exchange in Latin America behind Brazil, but larger than Mexico's. This newly-merged stock market will become a major funnel of capital into these markets after this event," commented Zell.
According to Zell, Colombia is also benefitting from the flight of human capital. The expertise of many oil executives, who have recently fled Venezuela, has now allowed Colombia to take advantage of their natural resources. Colombia has recently gone from 100,000 barrels of oil produced a day to almost 1 million barrels a day.
When asked about the state of the single family housing in the U.S., Zell stated, "the problem in housing is much more of a psychological problem than one of economics. It is an unwillingness of people to commit to buying."
Zell also warned inflation is a real issue for the U.S. dollar--as well for the rest of the world.
China's Not
With China now moving from an export-led economy to a consumer-led economy, notable hedge fund manager James Chanos had previously told TV interviewer Maria Bartiromo: China's economy is about to have a hard landing that will cause ripple effects felt all around the world, including in Brazil.
He also commented on
CNBC
that "Fixed-asset investment (including land development) according to the Chinese is now 70% of their economy. To put that in perspective, the 'Asian tigers' of the mid-90s who grew so fast then went bust had less than half of their economies (30% to 35%) based in such sectors as China is today. China has now embarked on something almost unprecedented here."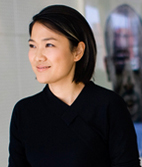 Zhang Xin, SOHO China
Zhang Xin, CEO and co-founder of Beijing's largest property developer SOHO China, told
CNBC
's Closing Bell this week that she didn't fully agree with Chenos' prior comments of a hard landing for China and that his comments may be a little harsh. Xin predicted more of a soft landing as demand has dropped for housing in China.
Sam Zell said he didn't see a hard landing for China either, "because of the Chinese administrations seemingly enlighten position, particularly in reference their Yuan."
Xin remarked, "Past criticism of China's economy was that it was too much led by investment, and not by consumption. Now the Government has created strong austerity measures to deal with this." She claims these measures literally froze the housing market, as "real estate sales have dropped as much as 50% in major Chinese cities such as Beijing and Shanghai."
"At the moment if you're a first time home buyer, you can buy a home. If you are a second or third-time buyer, you can't in China," said Xin, for reasons of creating strong austerity "in the face of strong public discontent of wide income disparity in China."
According to Xin, the Chinese government's programs to redistribute wealth now intend to spend $5 trillion for low income housing development, in which families can rent a two bedroom, two bath apartment for as low as $11 a month.
The Beijing Housing and Urban-Rural Development Commission recently reported that new home prices fell 26.7% year-over-year in March 2011, and sales were off by 51% from March of 2010.
The Chinese government thinks it best to cool the housing bubble by freezing the market and wait until additional low income housing comes online within the next two years. Now the number-one policy in China seems to control inflation.
Xin concluded by saying, "hard landings are typically a result from unexpected events, but because everything in China is so actively managed by the Government, it is very unlikely there will be any hard landings in China."
---
Sign Up Free | The WPJ Weekly Newsletter
Relevant real estate news.
Actionable market intelligence.
Right to your inbox every week.
---
Real Estate Listings Showcase