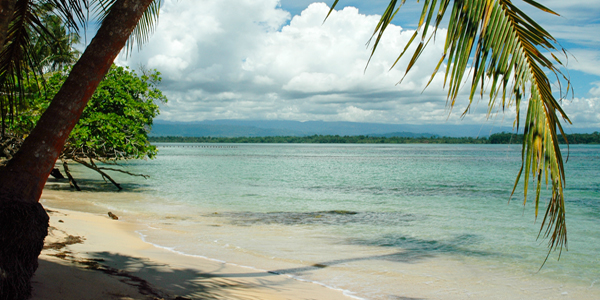 For Sale: Panama Coastal Land
Panama's government is planning to sell a 54-hectare swatch of prime coastal property in the Panama province of Cocle.
The land in Juan Hombrón, in central Panama. was the subject of controversy when ownership was assigned to Minister of the Presidency Demetrio Papadimitriu under questionable circumstances. Mr. Papadimitriu resigned in the wake of an investigation.
President Ricardo Martinelli announced the land would be sold through an auction to ensure a "pristine process," La Prensa reports.
"We're going to have to do it (sell the land in Juan Hombron), so there is no doubt, or belief we are trying to benefit or help someone else," President Martinelli told reporters.
The land has been tentatively valued at between $80 million and $135 million, says Thomas Brymer, author of the popular Panama Perspective blog.
But there could be complications for any buyer. There may be challenges to the ownership rights of the 14 farms in the parcel.
"Who in their right mind would invest a few million dollars to buy this land, knowing there's a 100 percent chance that someone is immediately going to file some sort of a legal action, suit, or claim against it?" wrote Don Winner of Panama Guide. "You would have to be stark raving mad to buy that land, under practically any circumstances."