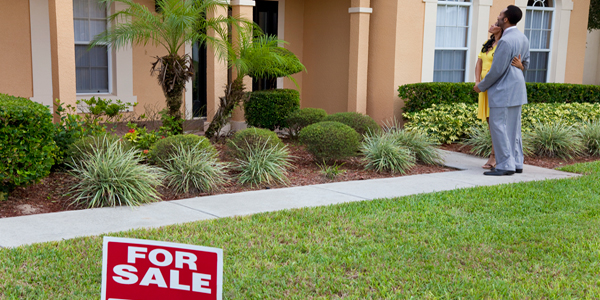 The American 'Dream Home' Has Not Been Forgotten, Says Homes.com Survey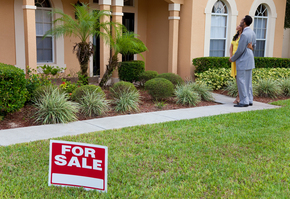 According to a new national home buyer's survey conducted by
Homes.com
, the "American Dream" of home ownership is far from forgotten, despite continued economic concerns.
The survey reviews that more than 70 percent of respondents opted for a single-family detached home in a country setting that has four bedrooms and three bathrooms, with about 40 percent looking for a home with more than 2,000 square feet.
Top amenities include a walk-in closet, en-suite bathroom and fireplace, reinforcing the trend that for today's homebuyer, it's all about comfort and accessibility.
"
Homes.com
prides itself on keeping a pulse on America's homebuyers and the marketplace, providing resources to help in every step of the home-buying process," said Wendy Froehlich, vice president of Marketing for Homes.com. "Americans are still excited about the idea of home ownership, and Homes.com is committed to making the process as simple as possible for potential homeowners."
Compared to desired in-home amenities from a decade ago, the amenities chosen in the "American Dream Home" survey prove that Americans today cherish flexible spaces with choices like sun rooms, basements and screened-in porches topping the list of specialty rooms buyers would like to see in their homes.
The trend of outdoor living also has a growing appeal, with more and more people opting for homes that make it convenient to enjoy outdoor space and outdoor amenities. More than 30 percent of those surveyed chose a deck as an outdoor "Must Have," with swimming pools and patios following closely behind with 28 percent and 21.5 percent, respectively.
Along with the ideal dream home, Homes.com also wanted to know more about America's vacation home desires. A "Peaceful Lake-Front Cabin" led the way with more than 35 percent of votes, as the most sought after second home with the "Caribbean Villa" coming in a close second with 34.3 percent. Rounding out the top three vacation home destinations, the "Swanky South Beach Condo" was chosen with 10.4 percent of the votes.
Homes.com
surveyed its database of several thousand consumers across the country. Of the survey respondents, 85 percent were female with 37 percent of respondents living in the Southeast and more than 41 percent searching for a home in the same area.
Homes.com
survey results include:
Ideal home type:
74.3% - Detached single family home
16.9% - Lakefront cabin
4.2% - Skyscraper Condo
Ideal location:
39% - Country
16.6% - Cul-de-sac
14.9% - Suburban
Number of bedrooms:
43% - 4 bedrooms
31.2% - 3 bedrooms
15.7% - 5 bedrooms
Number of bathrooms:
43.0% - 3 bathrooms
33.6% - 2 bathrooms
14.9% -4 bathrooms
Ideal home size:
44.2% - 2,001 - 3,000 sq. ft.
23.4% - 1,001 - 2,000 sq. ft.
20.8% - 3,001 - 4,000 sq. ft.
In home amenities: Top three:
77.9% - Walk-in closet
64.2% - En-suite bathroom
54.6% - Fireplace
Specialty rooms: Top three:
44.6% - Screened in porch
40.6% - Basement
40.2% - Sun room
Outdoor must-have:
30.2% - Deck
28.0% - Swimming pool
21.5% - Patio
Age:
26.7% - 36-45
25.4% - 26-35
22.2% - 46-55
Gender:
85% - Female
14.8% - Male
Where do you live:
37% - Southeast
21.3% - Northeast
17.0% - Midwest
Where are you searching for a home:
41.9% - Southeast
18.5% - Northeast
14.7% - Midwest
Ideal vacation home:
35.4% - Peaceful lake front cabin
34.3% - Caribbean villa
10.4% - Swanky South Beach Condo