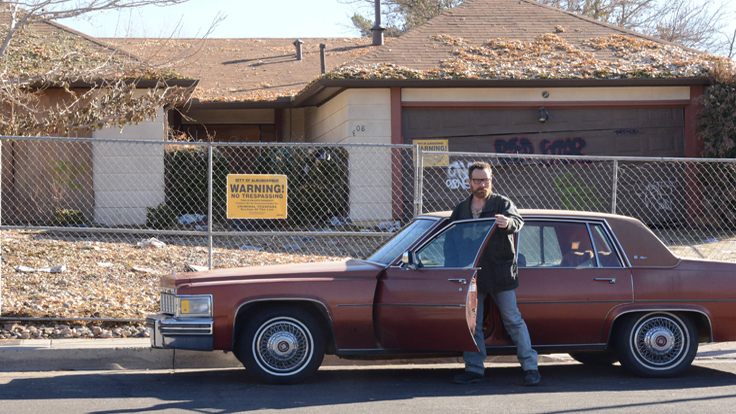 'Breaking Bad' House an Albuquerque Attraction
The house that served as Walter and Skylar White's home in "Breaking Bad" is the newest tourist attraction in Albuquerque, which is embracing its role as the fictional crystal meth capital of the Southwest.
Thousands of fans have visited the non-descript house in the suburbs, which is now a fixture of local tours. Some people throw pizzas on the roof, an homage to an incident in the show.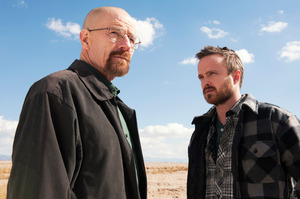 "There has never been a time when we go by the house and there are not two or three cars parked out front and people taking pictures," Mike Silva, co-owner of ABQ Trolley Co., told
WPC News
.
ABQ Trolley offers a 3.5 hour tour of "Breaking Bad" sites, including the car wash used in the series. The house is one of the highlights.
"Walter White is a mythical creature at this point," Mr. Silva said. "So much happened in that house."
The house is located in Northeast Heights, an otherwise unremarkable section of the New Mexico city. The ordinariness of the setting was an important part of the show's storyline, one more element of the downtrodden life of the show's anti-hero, chemistry teacher Walter White.
Before the series finale, Century21 ran an ad on Craigslist offering the fictional house for sale, billing it as an "Albuquerque Palace... fit for a king." The fake ad priced the 3-bedroom, 2-bath house at $150,000, noting the water heater was replaced in 2009, there is a "secret crawl space" and the location offers "great local schools with dedicated teachers who take an interest in students" - all references to plot twists in the show.
The house is probably worth more than $250,000, says local realtor Jan DeMay, who works with Coldwell Banker. Several people have already approached the owners about buying the house, she said.
"I think the [notoriety] adds value," Ms. DeMay told
WPC News
. "We don't have a lot famous stuff here."
Francis and Louie Padilla have owned the house since 1973 and they have expressed no interest in selling. They seem good natured about the attention. They occasionally come out to talk to fans and share stories about the make-believe-world of the White family and its crystal meth-producing patriarch, Walter White, a.k.a. Heisenberg.
"It's a zoo, we need a traffic cop," Fran Padilla told one TV reporter.
Ms. Padilla is adamant about one point -- the interiors of the show were not shot in her house, she tells reporters. The producers used a sound stage for the inside of the Whites' house. She would never decorate like Skylar White, Ms. Padilla says.
Video: Walter White's House, Who Really Lives There?