---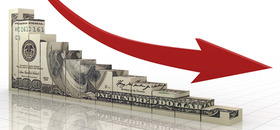 If the US economy goes over the dreaded, "fiscal cliff," that would put the kibosh on the residential real estate comeback, say housing market experts.
"Of course, (the fiscal cliff) would affect the residential market because it affects consumer confidence," says Donna Evers, president and owner of Evers & Co., a residential real estate firm in Washington, D.C. If the fiscal cliff is over-topped, "The only thing about (the experience) that would make housing grow, and not recede, would be if housing were a hedge against inflation, but inflation hasn't been a factor for years," she says. 
"I think everybody thinks that (those in government) will work this out," says Evers, referring to the fiscal cliff. "At this point, people believe it won't happen, so we haven't seen a drop in sales," she says. "The market is growing and improving and will continue to do so, unless something huge happens," says Evers. The housing market would be badly affected, if the economy went over the fiscal cliff, she says, because people would lose confidence in the ability of the government to function, she says.
"The housing market recovery should continue through the coming years, assuming there are no further limitations on the availability of mortgage credit or a 'fiscal cliff,'" said Lawrence Yun, chief economist for the National Association of Realtors (NAR), at the 2012 Realtors Conference and Expo earlier this month.
"Our assumption is that the fiscal cliff will be avoided," says Walter Molony," spokesman for the NAR. If it isn't, "we would go into recession and lose jobs; there would be a very negative impact across the entire economy," he says. "But we've been told by folks that work on 'The Hill' that this will be avoided," says Molony.
"Although we have had job creation in the past year and that has been positive, a lot of it is pegged to a huge pent-up demand for household formation," says Molony. "The housing sector accounts for about one fifth of GDP and it is being held back because lenders are only lending to the most credit-worthy borrowers. We need to get back to safe, calm lending," he says.
"In the last few years, people have been doubling up, or even tripling up and having room-mates," says Molony. But more recently, the household formation rate has been getting back to normal and rental vacancy rates have been declining, he says.
"Household formation in the US in the past four years has been half of what it should be," based on a population that is adding three million more people a year, says Molony. Rental demand and demand for new and existing homes is rising, because household formation is coming back, he says. But because of the uncertainty about regulations and the fiscal cliff, the economy and the housing market is under-performing today, he says. When things are resolved, the housing market will benefit, he says.
"According to the Federal Reserve, as of second quarter 2012, we've had a growth of $760 billion in housing equity, based on gains in home prices," says Molony. "We could see a $1 trillion worth of growth in home equity in 2013, if there is no fiscal cliff," he says.
Sign Up Free | The WPJ Weekly Newsletter
Relevant real estate news.
Actionable market intelligence.
Right to your inbox every week.
---
Real Estate Listings Showcase