---
Research firm CoreLogic today announced the purchase of the Case-Shiller home index, one of the leading barometers of the U.S. home sales market.
CoreLogic acquired the index for $6 million from Fiserv, which produced the Case-Shiller reports.
The Case-Shiller indices are "a highly complementary addition to CoreLogic's existing residential property insights platform," CoreLogic said in its earnings report. "The acquisition underscores CoreLogic's ongoing commitment to provide comprehensive data, analytics and services to financial services, government and real estate professionals." 
CoreLogic will continue to issue its own CoreLogic HPI report, in addition to the Case Shiller reporters, which will be renamed the CoreLogic Case-Shiller Indexes.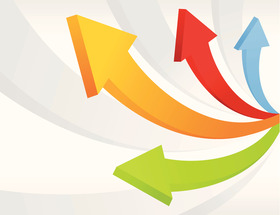 "The CoreLogic HPI and the Case-Shiller Indexes are complementary measures of home price trends utilizing the same baseline methodology of repeat home sales," CoreLogic said in a pres release..
Dr. David Stiff, chief economist for Case-Shiller, will continue to supervise the preparation of the CoreLogic Case-Shiller Indexes, while Dr. Mark Fleming, chief economist for CoreLogic, will continue to supervise the preparation of the CoreLogic HPI reports and comment on the findings of those reports, the company said.
Here are explanations of the methodologies for the two reports:
CoreLogic Case-Shiller Methodology:

CoreLogic Case-Shiller Indexes use the repeat sales method for index calculation, analyzing data on single-family properties that have two or more recorded sales transactions. Changes in housing types and sizes, or changes in the physical characteristics, of houses are specifically excluded from the calculations to avoid incorrectly affecting the index value. The principal variable used for index calculation is the price change between two arms-length sales of the same single-family home. Sales pairs with approved data are aggregated with all other sales pairs found in a particular Census division, state, metro area, county, or zip code market to independently calculate each Case-Shiller index. The national index is a composite of the Case-Shiller Census division indexes. Different weights are assigned to different changes in home prices, based on their statistical distribution in that geographic region. The weighting schemes include price anomalies, high turnover frequency, time interval adjustments and initial home value. Case-Shiller Indexes include data covering thousands of ZIP codes, counties, metro areas and state markets.

CoreLogic HPI Methodology:

The CoreLogic HPI incorporates more than 30 years' worth of repeat sales transactions, representing more than 65 million observations sourced from CoreLogic industry-leading property information and its securities and servicing databases. The CoreLogic HPI provides a multi-tier market evaluation based on price, time between sales, property type, loan type (conforming vs. nonconforming), and distressed sales. The CoreLogic HPI is a repeat-sales index that tracks increases and decreases in sales prices for the same homes over time, including single-family attached and single-family detached homes, which provides a more accurate "constant-quality" view of pricing trends than basing analysis on all home sales. The CoreLogic HPI provides the most comprehensive set of monthly home price indexes and median sales prices available covering 6,669 ZIP codes (58 percent of total U.S. population), 618 Core Based Statistical Areas (86 percent of total U.S. population) and 1,163 counties (84 percent of total U.S. population) located in all 50 states and the District of Columbia.
Sign Up Free | The WPJ Weekly Newsletter
Relevant real estate news.
Actionable market intelligence.
Right to your inbox every week.
---
Real Estate Listings Showcase