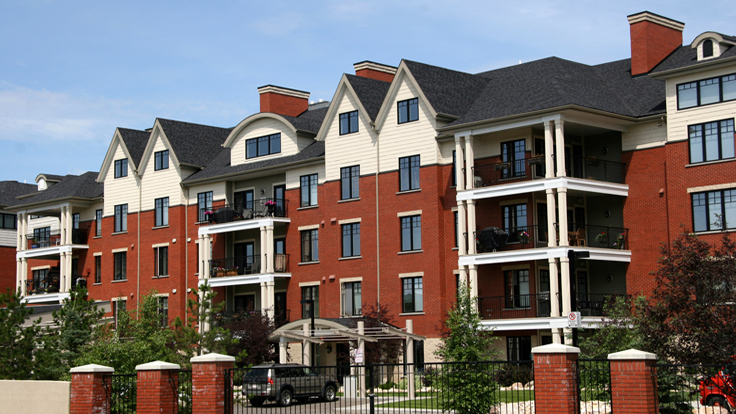 Rent Growth Expected in U.S. Multi-Housing
U.S. multi-housing rents are expected to grow approximately 2.5 percent each year for the next three years, even as the level of new construction increases, according to a report from CBRE.
The report shows that the pace of new multi-family construction in the U.S. will level off at approximately 216,000 units per year over the next five years, a figure slightly higher than historical averages.
"The multi-housing sector is only now beginning to fill a supply shortage that has existed following a three-year-long drought in development resulting from the recession," Jim Costello, CBRE's Head of Americas Investment Research, said in the report. "We anticipate that most of the new supply that will come online over the next few years will be absorbed by pent-up demand."
Although the 2.5 percent of annual rent growth rate is higher than the pace of inflation, it is more moderate than the 3.9 percent average growth witnessed since the beginning of the recovery in 2010.
In the 13 major U.S. markets assessed by CBRE, current market rents are marginally higher than what developers require to achieve target current returns between six and seven percent.
The best opportunities for development are found in Boston, Southeast Florida, Seattle and Washington D.C., where achievable rent levels are significantly higher than constructions costs.
Tougher underwriting standards, higher equity requirements and greater scrutiny of borrowers by risk-averse financial institutions for construction loans will slow the pace of development and keep supply levels in line with market demand, CBRE said in the report.
"In the aftermath of the global financial crisis, banks are requiring 25 percent to 30 percent of a project's cost to be financed via equity and are only willing to lend to developers with a proven track record," noted Peter Donovan, Senior Managing Director of CBRE's Multi-Housing Group. "This serves as a form of capital rationing that will likely prevent overdevelopment in the coming years."