---
The number of foreclosure filings in the U.S. increased 2 percent in October from September, but was 28 percent lower than a year earlier, according to data from RealtyTrac.
A total number of 133,919 properties reported a foreclosure filing -- default notices, scheduled auctions and bank repossessions -- during October.
The monthly increase in foreclosure activity was driven by a jump in scheduled judicial foreclosure actions. Activity was 10 percent higher in October, compared to the previous month, and 7 percent higher than last year, marking the 16th consecutive month of yearly increases, RealtyTrac reports.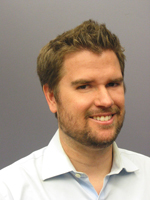 Daren Blomquist
"The backlog of delayed judicial foreclosures continues to make its way through the pipeline, with many of these properties now being scheduled for the public auction after starting the foreclosure process last year or earlier this year," Daren Blomquist, vice president at RealtyTrac, said in the report.
A strong demand from institutional buy-to-rent investors and rising home prices are motivating lenders to move properties more quickly to public auction, Mr. Blomquist said.
Foreclosure starts in October were 34 percent lower than last year, representing the 15th consecutive month of yearly decreases.
The data shows Florida and Nevada continue to struggle with foreclosure activity. One in every 332 homes in Florida had foreclosure filings in October, increasing 22 percent from the previous month and regaining the nation's highest foreclosure rate, the firm reports.
Nevada dropped to number two with a 39 percent monthly drop in foreclosure activity in October.
More from the report:
States with the biggest annual increases in scheduled judicial foreclosure auctions included Maryland (up 177 percent), Delaware (up 142 percent), New York (up 98 percent), New Jersey (up 97 percent), Pennsylvania (up 58 percent), Connecticut (up 35 percent), and Florida (up 32 percent).
Foreclosure starts were up from the previous month in 22 states, including Colorado (up 124 percent), Florida (up 36 percent), and Illinois (up 30 percent).
There were a total of 37,775 bank repossessions (REO) nationwide in October, down 1 percent from the previous month and down 29 percent from a year ago -- the 11th consecutive month where bank repossessions have decreased annually.
Bank repossessions increased from a year ago in 15 states, including Oklahoma (up 59 percent), Maryland (up 54 percent), Virginia (up 47 percent), Ohio (up 30 percent), and Washington (up 30 percent).
Among the nation's 20 largest metro areas, the highest foreclosure rates were in Miami, Tampa, Chicago, Baltimore and Riverside-San Bernardino, Calif.
The biggest annual increases in foreclosure activity were in Baltimore (up 296 percent for 13th consecutive month with an annual increase), Washington, D.C. (up 48 percent for fifth consecutive month with an annual increase), New York (up 20 percent for 16th consecutive month with an annual increase), Philadelphia (up 15 percent for eighth consecutive month with an annual increase), and Miami (up 7 percent for first annual increase after two consecutive months of annual decreases).
Sign Up Free | The WPJ Weekly Newsletter
Relevant real estate news.
Actionable market intelligence.
Right to your inbox every week.
---
Real Estate Listings Showcase