Atlantic Retail, a national retail real estate brokerage and advisory firm based in Massachusetts, announced today that it has named Shelley Jordan Bell a Partner of the firm and will open its sixth regional office in Atlanta, Georgia.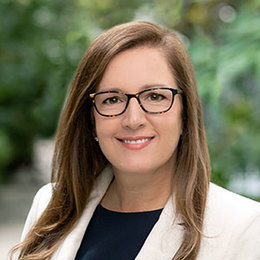 Ms. Bell, formerly of Karland Retail Group, brings with her 20 years of retail real estate experience in the southeast with 15 of those years focused on brokerage and tenant representation. In her career, Shelley has worked with numerous national and regional retailers and restaurants including ULTA Beauty, Michaels Arts & Crafts, Dick's Sporting Goods, Lowe's Excess Properties, Kauffman Tire and Wild Wing Café. She currently represents Michaels in Georgia, Alabama, Mississippi and the Florida panhandle, and has represented ULTA in Georgia and Alabama for over 15 years. She is a graduate of Florida State University's College of Business and is also a certified Paralegal.
"I am very excited about this opportunity," said Shelley. "Atlantic brings a platform and proven track record of advising the top retailers and developers in the nation. This is a great fit for me and, more importantly, my clients. Atlantic's infrastructure will allow me to do more of what I do best, advising my clients and helping them grow throughout the region."
"We're thrilled to partner with Shelley and expand Atlantic's service offering and platform to Atlanta." said Atlantic Managing Partner Bryan Anderson. "This market has been experiencing similar growth to what we have seen in Florida and the Carolinas. We've had our eye on Atlanta for years but needed to find the right leader. In Shelley, we have partnered with a reliable and effective advisor with deep relationships and an impeccable reputation."
The new office will be located in Atlanta and will offer brokerage and advisory services to retail tenants and landlords in Georgia, Alabama and Mississippi. Shelley Jordan Bell can be reached at
(404) 759-5464
or
sjbell@atlanticretail.com
.

About Atlantic Retail:

Atlantic Retail is a privately held retail brokerage firm with a 28-year record of successful representation of the nation's top retailers and landlords. With a team of more than fifty knowledgeable and dedicated brokers and support staff, Atlantic is committed to providing its clients with timely insight, well-informed strategies, and above-and-beyond service. Atlantic excels in the disciplines of tenant representation, project leasing, urban brokerage, portfolio disposition, and investment services. Atlantic is based in Needham, MA with additional offices in Atlanta, GA; Charlotte, NC; Jupiter, FL; Los Angeles, CA and Pittsburgh, PA.