For The Tenant, Inc., a newly launched global commercial Tenant Representation firm and online platform
ForTheTenant.com
, has appointed veteran commercial real estate broker and industry executive Jeff York as its' new CEO.
For The Tenant, Inc., has just launched a $30MM capital raise campaign to fund the company's operations, which will be focused on the "PropTech" sector, with commercial office user referrals to be distributed to a network of hundreds of broker partners worldwide.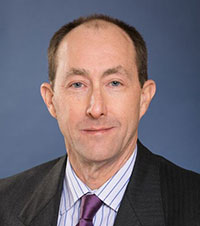 Mr. York commented, "I am excited about the opportunity to build this new company. Having negotiated hundreds of commercial leases and building acquisitions nationwide over the last 3 decades, valued at hundreds of millions of dollars, taking on the leadership of FTT is a natural extension of my career."
"In the coming year, we will be investing heavily in the further development of our online platform, staff and a highly targeted advertising campaign to drive business owners currently looking for new office, industrial, co-working or retail space nationwide to our site, which will feature seamless navigation," York said.
Company founder Michael Gerrity also commented, "Having personally known Mr. York over the last 30 years, we are ecstatic to have such a veteran commercial real estate executive talent like Jeff York come onboard to help us grow ForTheTenant.com platform into its full global potential in the coming years. He is a true business leader with impeccable integrity."
About For The Tenant, Inc.
With offices in Dallas, TX, Miami, FL and Irvine, CA, For The Tenant, Inc. is a new commercial tenant advisory brokerage firm and online tenant platform dedicated to helping tech startups to Fortune 1000 business leaders (locally and globally) acquire their next commercial business space at the best possible price, terms and conditions available in their market. Visit
www.ForTheTenant.com
to learn more.