(Orlando, Fla.) -
GlobalListings.com
, the world's largest online international real estate listings search platform based in Irvine, Ca. - with over 2.3 million property postings per month from over 90+ different countries - announced today that Orlando will become the company's future East Coast regional sales and marketing office location starting November 1, 2019.
The company plans to hire additional local sales staff in the coming year, consisting mainly of digital sales and marketing teams to service thousands of real estate clients along the entire eastern half of the U.S.
Company founder and CEO Michael Gerrity said, "Given Central Florida's strong ties to the real estate, hospitality and technology sectors - as the fastest tech job growth market in the entire U.S. in 2019, coupled with its great airport and business climate - it makes Orlando the obvious choice to plant our company's flag on the East coast."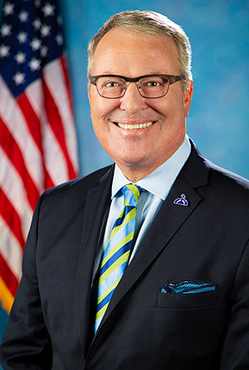 "We are thrilled that
GlobalListings.com
has selected Orlando as the home for its new east coast regional office," said Orlando Mayor Buddy Dyer. "Orlando is known worldwide as a great place to visit, but Global Listings decision to locate and invest in Orlando proves that we are also a great place to live and do business. This is also a testament to our talented workforce and robust business ecosystem, which helps both small businesses and large companies thrive."
The company already has some other notable Central Florida roots that include one of its Advisory Board members, Mr. Al Weiss, the former global president of World Wide Operations of Disney Parks and Resorts (now retired).
The company recently signed a short-term office lease in downtown Orlando as it begins to grow and scale up both its staff and technology platform in Central Florida starting in Q1 of 2020.
The Orlando Economic Partnership (the Partnership) assisted the company in its strategy to enter the Orlando market and provided key introductions to important business and education leaders.
"Orlando's talent, reputation for innovation and outstanding quality of life is attracting companies like Global Listings to our every-growing market," said the Partnership's President and CEO Tim Giuliani. "We welcome the company to our region and are grateful for its contribution to our economy which will help boost our region's prosperity."