HUD's 221(d)(4) Platform Provided $6 Billion In New Construction & Sub Rehab Financing in 2018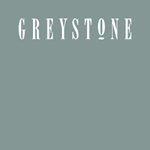 (NEW YORK, NY) -- Greystone, a leading commercial real estate lending, investment, and advisory company, announced that it has provided a $17,665,500 HUD-insured loan to finance the new construction of 409 on Nine, a 127-unit Green-certified mixed-use property located on Nine Mile Road in Ferndale, Michigan. The FHA construction-to-perm loan was originated by Lisa M. Fischman of Greystone on behalf of Michael Dowdle and Dale Inman of Wolf River Development Company.
The HUD-insured financing for the property located at 371-475 Nine Mile Road is a ground-up construction loan that converts to a 40-year permanent, fixed-rate, non-recourse fully amortizing loan after completion and stabilization. HUD insured $6 billion in new construction / substantial rehabilitation (NC/SR) loans in FY2018, of its total $14.7 billion in multifamily initial endorsements. This represents a 62% increase since 2016, when NC/SR volume was just $3.7 billion.
In addition to the planned multifamily component, 409 on Nine will include 5,000 square feet of ground-floor retail space. The four-story loft-style property will also include amenities such as covered parking, a rooftop terrace, dog run, picnic area, and a fitness center, and is situated just two blocks from the Woodward Avenue commerce district with abundant restaurants, nightclubs and retail offerings.
"Greystone's knowledge and experience in the HUD finance world is unparalleled, and we are thrilled to have had their guidance on our first HUD transaction," said Mr. Inman. "It's certainly worth pursuing the benefits of long-term HUD financing if you have a trusted, knowledgeable partner to help navigate you through the process."
"For a developer with such a solid reputation of providing quality housing to resurging neighborhoods in Michigan as Wolf River, the HUD new construction financing is an ideal execution," said Ms. Fischman. "I am both proud and thrilled to be their finance partner on this transaction."
About Greystone
Greystone is a real estate lending, investment, and advisory company with an established reputation as a leader in multifamily and healthcare finance, having ranked as a top FHA, Fannie Mae, and Freddie Mac lender in these sectors. Our range of services includes commercial lending across a variety of platforms such as Fannie Mae, Freddie Mac, CMBS, FHA, USDA, bridge and proprietary loan products. Loans are offered through Greystone Servicing Company LLC, Greystone Funding Company LLC and/or other Greystone affiliates. For more information, visit www.greyco.com.