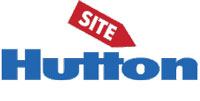 (Chattanooga, TN) - Hutton, a Chattanooga, Tennessee based real estate development and investment company, announced today the opening of a 190,000 square foot grocery-anchored shopping center at Cypress Creek Town Shopping Center. The recently opened center is anchored by Burlington, Hobby Lobby, HomeGoods, Five Below, Dollar Tree and Earth Fare, with the remaining tenants scheduled to open by late Spring 2019.
Prior to Hutton's investment in the grocery-anchored shopping center phase of the project, the company completed three previous projects at Cypress Creek Town Center - through a 26,000 square foot multi-tenant development that includes retailers such as Mellow Mushroom and Men's Warehouse, an adjacent 8,000 square foot Chuy's, and a 16,000 square foot multi-tenant building that includes industry-leading restaurants and retailers such as Blaze Pizza, Chipotle Mexican Grill, Verizon and Sleep Number.
J. Robert Sierra, Chairman and Chief Executive Officer of Sierra Properties stated, "The Developers of Cypress Creek Town Center envisioned a special place with a residential appearance and lush landscaping that allows families to relax as they enjoy and engage in shopping and dining. Initially, these ideals were part of a master plan which identified architectural goals and established a theme for landscaping to enhance the quality of the exterior experience. Hundreds of palms and tropical plant varieties were coupled with native plant materials and integrated with a project wide pedestrian pathway network. The result is a walk to enjoy as guests meander from one destination to another."
Included in the Cypress Creek Town Center development is the bustling Simon Premium Outlets and Costco; nestled in the fastest growing segment of the Tampa-Clearwater-St. Petersburg metropolitan statistical area. This property is in the retail bullseye of the new Tampa market with over 60,000 cars per day.
"It is with great excitement that we announce the opening of the Cypress Creek Town Center shopping center in the heart of Lutz, Florida," noted Hutton President and Chief Executive Officer, Karen Hutton. "The remarkably landscaped and walkable shopping center, which fills a clear need in the community, boasts a lineup that includes a high-quality health and wellness supermarket and a number of notable retailers and services. We would like to thank our partners, including Pasco County, the numerous retailers who enthusiastically supported this development, Berry Construction Inc., Sierra Properties and the Lutz and Wesley Chapel communities for their ongoing support." Hutton congratulates Jamey Flegal, Kevin Jennings, Ryan Slattery and Cody Mora on the execution of this development; backed up by 80-team members at the home office in Chattanooga, TN.
About Hutton
Hutton is a fully integrated, self-managed real estate development and investment company, primarily focused on acquiring, developing, constructing and managing high-quality single and multi-tenant, junior anchor shopping centers, multi-family and self-storage properties across the United States. In addition to acquiring and developing properties for its stabilized portfolio, the Company also provides capital investments, development, construction and asset management services to its third-party clients. Over the past 20 years Hutton has completed over 1,050 projects for 100+ retailers across 40 states.