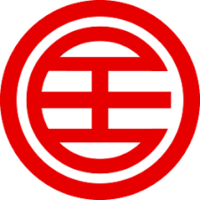 (Kuala Lumpur, Malaysia) - How will the restarted high-speed rail project affect Chinese investment into Malaysian homes? Juwai.com CEO and Director Carrie Law believes it will spur Chinese property buyers.
Carrie Law says, "The agreement to restart the ECRL and reaffirm good relations between the two countries will spur greater Chinese real estate investment. We expect Chinese acquisitions of Malaysian real estate to grow in 2019. The agreement is taken by property buyers as a seal of approval on investment in Malaysia. Chinese who want to move to Malaysia under the MM2H program or who simply want to invest in Malaysian property feel that Beijing has given the signal that such investment will be welcomed and not subject to official discouragement.
"Malaysia is already one of the fastest growing destinations for Chinese property investment. Malaysia is now the six most popular country for Chinese residential property buyers, up from 10th a year ago. In the first quarter, Chinese made 255% more buying inquiries in Malaysia than in the same quarter of 2018.
"Malaysian property is relatively affordable compared to other popular destinations such as Australia and the United States. That's why it has benefitted so much from China's capital controls. Chinese buyers who are not certain about transferring overseas the larger amounts of money they would need in a more expensive market still feel that they can transfer enough money to purchase real estate in Malaysia.
"Malaysia has reaffirmed its identity as a Belt and Road country. That makes it much more appealing to Chinese students, tourists, residents, and investors.
"China has been the largest investor in Malaysia for the past decade. Malaysia is China's second largest ASEAN trading partner.
"In China, wealth per adult has more than quadrupled over the past six years. For every single dollar the typical Chinese adult possessed in 2013, they now have four dollars. This is the kind of growth that Chinese hope Malaysia will also experience, thanks in part to Chinese investment.
"Chinese have the disposable income to invest in property. The easy flights to Malaysia and the similarities of food and culture make Malaysia an obvious choice."