---
Global accountancy network BDO predict 2016 will be a year of uncertainty for the Asian Real Estate market, with U.S. interest rates and China's economic slowdown rocking the positive foundations laid in 2015. 
Solly Benaim, BDO's Global Head of Real Estate tells World Property Journal: "2016 will be a year of uncertainty for the Asian Real Estate market, with US interest rates and China's economic slowdown rocking the positive foundations laid in 2015. But some doors to opportunity will remain open, especially when it comes to non-traditional assets.  Local knowledge and detailed understanding of the sector in each market will be key to unlocking growth in 2016.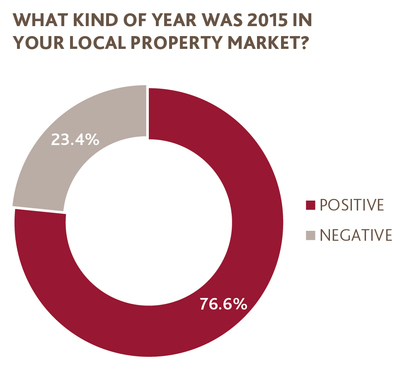 Benaim continued: "The increase of interest rates by the Federal Reserve is top of the watch list - but the strengthening of the dollar is not necessarily a bad thing for the real estate sector. Capital is invested where it goes further, so when US rates were at zero, investors looked further afield to ensure they got more for their money. India saw major investment from the west, as have Asian hub cities such as Manila and Bangkok.  Though it will have a negative effect on local currencies, the US investment dollar will now go further in emerging markets, bringing some fluidity to the market and leading to an upturn in the second half of 2016 - with Malaysia and Singapore set to reap the benefits. Those willing to ride out lower yields initially can look forward to capital gains on savvy investments towards the back end of 2016." 
Slowdown of China's Economy
China's slowdown has been hot on the lips of investors and business leaders through the end of 2015 and we expect it will rightly occupy the minds of those looking at the Asian real estate sector in 2016. In particular, Singapore will see a flood of properties coming available as money and demand from the People's Republic declines.
In India, it will impact supply-side as commodity price shifts reduce the cost of construction materials. With affordable housing set to be a key growth area in 2016, lower productions costs will only catalyze this opportunity for investors and developers alike. 
Non-Traditional Asset Classes

In a sluggish market, it's important for investors to think of what type of property they are looking for, and also where that property is. The old cliché location, location, location is as relevant as ever, particularly in slower markets. In Malaysia, for example, it is a very good time to accumulate a residential portfolio in desirable areas because of Malaysia's My Second Home (MM2H) scheme, where foreign investors can buy multiple residential properties providing they meet certain criteria. 
This trend is taking hold across the region. In India, we are advising on an increasing number of NTA transactions, particularly around affordable or low cost homes. We predict these to be two key growth areas in 2016, driven by favorable demographics of the growing Indian Middle Class, and at the same time, a continued population growth will perpetuate the trend of urban consolidation. This trend, along with plans for a regulatory body for the Real Estate industry - which currently does not exist - is making India more attractive to investors. However, affordability for locals is a continued concern and the government is reducing interest rates.
So as businesses and investors look ahead, we advise them to proceed in Asia with caution. There are pockets of opportunity despite challenges from the West (US) and the East (China) as we enter the first half of 2016, and the region continues to have an excellent long term outlook, with Malaysia continuously ranking within the top 20 countries globally in terms of ease of doing business according to the World Bank.
Sign Up Free | The WPJ Weekly Newsletter
Relevant real estate news.
Actionable market intelligence.
Right to your inbox every week.
---
Real Estate Listings Showcase