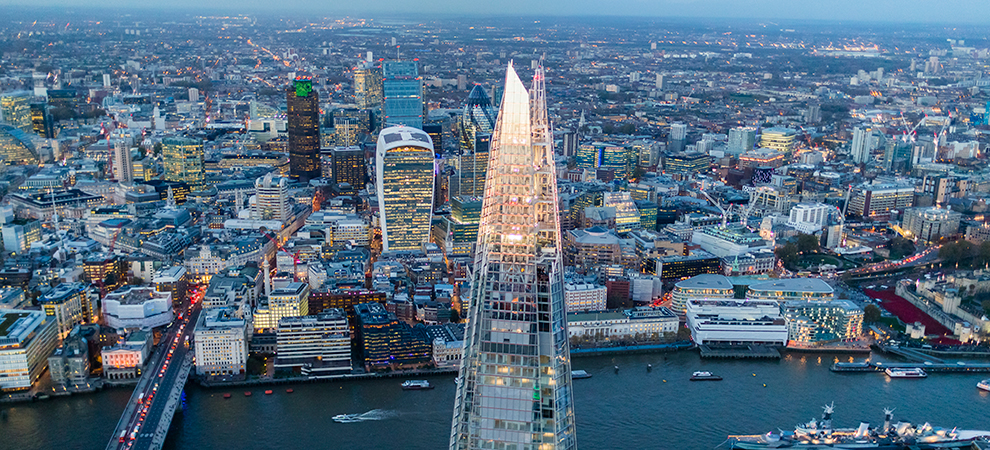 London Housing Market Still Being Impacted by Brexit in 2020
Based on new research by international property consultant Knight Frank, the headline rate of the UK's house price growth continued to slow through 2019, leaving annual house price growth for the UK 0.7% at the end of October 2019, down from 3% at the same point last year and down from more than 6% as recently as 2016.

Uncertainty regarding the outcome of Brexit weighed on buyer sentiment through the year, particularly in London and across the South, where prices are expected to end the year either flat or falling.

The clarity afforded by a Conservative majority in the General Election should remove some of that uncertainty - as well as the threat of an economic recession - increasing the likelihood that the UK will leave the European Union on January 31, 2020.

In the short-term, this will pave the way for the release of some of the pent-up demand that has built in recent years, though the extent to which this translates into transactions will depend on the size of the pricing expectation gap between buyers and sellers.

The risk of a no-deal has not completely disappeared, however, and December 2020 marks the end of the transition period, potentially raising the spectre of a no-deal in the second half of 2020.

Elsewhere, interest rates are also likely to begin a gradual process of normalisation in 2020, which could mark the end of a period of ultra-low mortgage rates and squeeze affordability for some purchasers. Even so, Knight Frank expects rates to be low compared to long-term norms by the end of the forecast period, with economists expecting interest rates of below 2% by 2023.

Overall, they are forecasting price growth of 2% across the UK in 2020 and of 15% cumulatively between 2020 and 2024.

Slightly stronger growth is expected in the South East and East of England supported by a more positive outlook for economic and employment growth over the next five years. Once the Brexit deal is completed, Knight Frank forecasts rising momentum across all markets, with price growth reflecting this from 2021 onwards.

In prime London markets, the erosion of the currency discount as well as the possibility of stamp duty changes for non-residents will weigh on demand in the short-term. After that Knight Frank expects stronger growth to return before a dip in 2024, the date of the next scheduled General Election.

While development levels are rising across the country the shortage of new homes is unlikely to be fully reversed in the coming years and this will underpin values. On the other hand, factors such as deepening affordability pressures and property taxes; will continue to weigh on pricing.

Despite the more certain political backdrop, forecasting future trends in this environment still has unique challenges, Knight Frank further reports.