Based on CoreLogic's latest Home Price Index (HPI) for March 2020, U.S. home prices increased nationally by 4.5% from March 2019. On a month-over-month basis, prices increased by 1.3% in March 2020. CoreLogic HPI Forecast indicates annual price growth of 0.5% from March 2020 to March 2021, with a month-over-month increase of 0.6% between March and April 2020.
Increased homes sales in January and February 2020 accounts for the sustained acceleration of home prices seen in the March HPI. CoreLogic continues to monitor shifts in the housing market and economy in light of COVID-19, and, in the coming weeks, homebuying activity will likely continue to be tempered by unemployment and recommended ongoing social distancing practices. We can expect to see home price growth slow drastically in response to this declining demand, with the HPI Forecast predicting less than 1% annual increase in home prices by March 2021.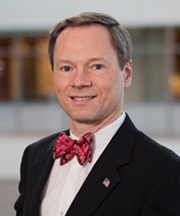 Dr. Frank Nothaft
"Home prices for March reflect transactions negotiated primarily in the previous two months, prior to the implementation of the shelter-in-place policies. Rapid decline of purchase activity starting in the middle of March can be seen in other CoreLogic data and is consistent with our HPI forecast of slowing price growth in April," said Dr. Frank Nothaft, chief economist at CoreLogic. "The first quarter GDP results showed that the country entered a recession in March. Unemployment claims have reached record highs and this economic environment will further impact the housing market into the foreseeable future."
According to the CoreLogic Market Condition Indicators (MCI), an analysis of housing values in the country's 50 largest metropolitan areas based on housing stock, 36% of metropolitan areas had an overvalued housing market in March 2020, while 28% were undervalued and 36% were at value.
The HPI Forecast shows the increased disparity of home prices across metros and highlights the continued housing affordability crisis, which began well before COVID-19 and promises to deepen in the looming recession. In overvalued markets like Houston, where the recent oil and gas industry is in turmoil, home prices are expected to decline by 2.6%. Similarly, Miami single-family combined home prices are projected to decrease by 1.9% by March 2021 where the current market is overvalued.
The nationwide HPI of single-family attached (condos, duplexes), the more affordable housing option, increased by 3.8% year over year in March 2020, whereas the single-family detached, increased in March by 4.7% year over year. Before COVID-19, a booming economy and increased wages had many home buyers taking advantage of low rates and choosing to purchase larger detached options, which pushed home prices up almost a full 1% over smaller condo or duplex options.
"The CoreLogic U.S. Home Price Index is predicted to remain largely unchanged over the next year or so after a long uninterrupted run of appreciation," said Frank Martell, president and CEO of CoreLogic. "Although the economic fallout from lockdown orders, put in place to fight the spread of COVID-19, will be profound, the basic supports for a rebound in home purchase activity remain in place. Once the shelter-in-place policies are lifted, we expect millennials, who submitted home-purchase applications well into the crisis, to lead the way back to a positive, purchase-driven housing cycle."