---
Based on new data from Realtor.com, the U.S. rental market continued to see a year-over-year decline for the second month in a row in June, down 1.0% for 0-2 bedroom properties across the top 50 metros. The median asking rent was $1,745, down by $31 from July 2022's peak but still up by $7 from last month and $339 (24.1%) higher than the same time in 2019 (pre-pandemic).
One-Bedroom Units See First Rent Declines
In June 2023, the median asking rent for two bedroom units dropped 1.0%, marking the second decline in a row. The median rent for two bedrooms was $1,945 nationally, $20 lower than the same time last year (-1.0%) and still $24 lower than the July 2022 peak. Nevertheless, the larger unit rents had the highest growth rate over the past four years, up by $414 (27.0%).
The rent for one-bedroom units declined on a year-over-year basis, dropping -0.7% in June 2023, marking the first such decline in our data history (trends measured back to 2020). The median rent was $1,630, $11 lower than the same time last year and $22 less than the July 2022 peak, but still $321 (24.5%) higher than in June 2019.
In June, while larger units slipped in price, studio rents still grew. As renters sought affordability, studio rents have consistently outperformed larger units over the last eleven months. The median rent of studios was $1,445, up by $14 (1.0%) year-over-year and $229 (18.8%) higher than four years ago-a significant jump that is only slightly smaller than that seen in larger units. However, it is still $21 less than its peak seen in August 2022.
Rents in Western Metros Cooling Faster Than Their Northeast Peers
In June 2023, the median rent in the West was 3.8% lower than a year ago. Specifically, San Jose (-1.4%) saw its first year-over-year rent decline in nearly two years, and it was the last large western metro transiting from annual rent growth to declines in our data. In contrast, rents in populous northeastern metros such as New York, NY (4.7%) and Boston, MA (2.5%) continued to experience faster growth.
One potential explanation for this discrepancy could be attributed to the robust labor market in the Northeast region. In May 2022, the unemployment rate in the Northeast was 3.6%, higher than its western peers (3.3%). However, 12 months later, the unemployment rate in the Northeast dropped to 3.2% while the rate in the West increased to 3.7%.1 As a result, the stronger labor market in the Northeast may contribute to an increased demand for rentals, making it more competitive compared to the rental market in the West. However, the faster increase of rental supply in the Northeast in the second quarter of 2023 might help to narrow this discrepancy. Specifically, in the Northeast, non-single family homes were completed at an annual rate of 62,330 units, a rate that was 57% higher than the same time last year. Meanwhile, the West market saw non-single family homes completed at an annual rate of 108,330 units, a rate that was 10.5% higher than the same time last year, but a much slower growth than its Northeastern peers.2
Rents in Midwest Markets Continue to See Faster Growth
Rents in Midwest metros continued to see faster rent growth. In June 2023, the median rent growth rate was 3.2%. As the Midwest markets tend to have greater affordability, the stronger growth in these markets likely results from this benefit even as it may reduce existing affordability. Meanwhile, the unemployment rate remained at 3.2%, similar to 12 months ago. Among the top 10 metros experiencing the fastest year-over-year growth, half of them are located in the Midwest: Milwaukee, WI (7.0%), Indianapolis, IN (6.9%), Cincinnati, OH (5.6%), St. Louis, MO (4.6%) and Kansas City, MO (3.3%). The other five metros are Oklahoma City, OK ( 6.6%), Richmond, VA (4.9%), Louisville/Jefferson, KY-IN (4.7%), New York, NY (4.7%), and Birmingham, AL (4.4%).
Rents in South Markets Declined
In June 2023, the median asking-rent for 0-2 bedroom rental properties in the South was 1.3% lower than one year ago as the unemployment rate increased 0.1 percentage point. The top 5 metros experiencing the most significant year-over-year rent declines are: Austin, TX (-8.6%), Dallas, TX (-5.7%), Charlotte, NC (-5.0%), Tampa, FL (-4.7%) and Orlando, FL (-4.6%). Interestingly, Austin, being recognized as one of the prominent tech hubs in the United States, similarly to its counterparts in the West, saw the most significant decrease in median asking rents compared to the previous year. In addition, as the tech sector in Dallas, Charlotte, Tampa and Orlando all experienced significant growth during the pandemic, it is not surprising to find their rent trends closely resemble those of their western tech peers.
Rental Affordability and Tech Job Opportunities are Important to Young Renters
Rental affordability and job opportunities are important factors influencing young people to decide where to live. Table 2 shows the top 10 metros with the highest share of households aged between 25 and 34 years old in 2023.3 These metros offer a combination of affordable rental options and flourishing technology sectors, making them attractive destinations for young families.
In June 2023, young families earning a typical household income devoted an average of 24.7% of their income to lease a typical for-rent home in these top 10 metros. Notably, nine out of the ten metros featured rental shares lower than the average of the top 50 metros (27.0%). Among these top metros, Oklahoma City stood out as the most affordable location, with young families spending only 18.7% of their monthly income on the typical rental during June.
In addition to affordable rentals, the rapid expansion of the technology sector also plays a significant role in attracting young individuals and renters. According to the 2022 Current Population Survey (CPS), individuals aged 25 to 34 accounted for nearly 22% of the total labor force across all industries.6 However, within the tech industry specifically, the proportion of young people was notably higher, reaching an impressive 30% share. This high representation suggests that tech jobs hold considerable appeal for this young group. Interestingly, the list of top metros with the highest share of young renters largely aligns with the list of metros with the highest share of young households, with the exception of Dallas and Orlando. However, both Dallas and Orlando share a common characteristic of having rapidly expanding tech sectors. Recent Census data reveals that the tech sectors in Dallas and Orlando achieved a compound annual growth rate of 3.6% and 2.8% between 2019 and 2021, surpassing the top 50 average rate during the same period, which was just 0.8%. In fact, six of the metros with the highest share of young renters witnessed higher-than-average annual growth rates in their tech sectors, with nine of these metros experiencing positive growth rates overall. The leading markets by tech growth rate were Seattle (+3.9%), Orlando (+2.8%), and Denver (+2.2%).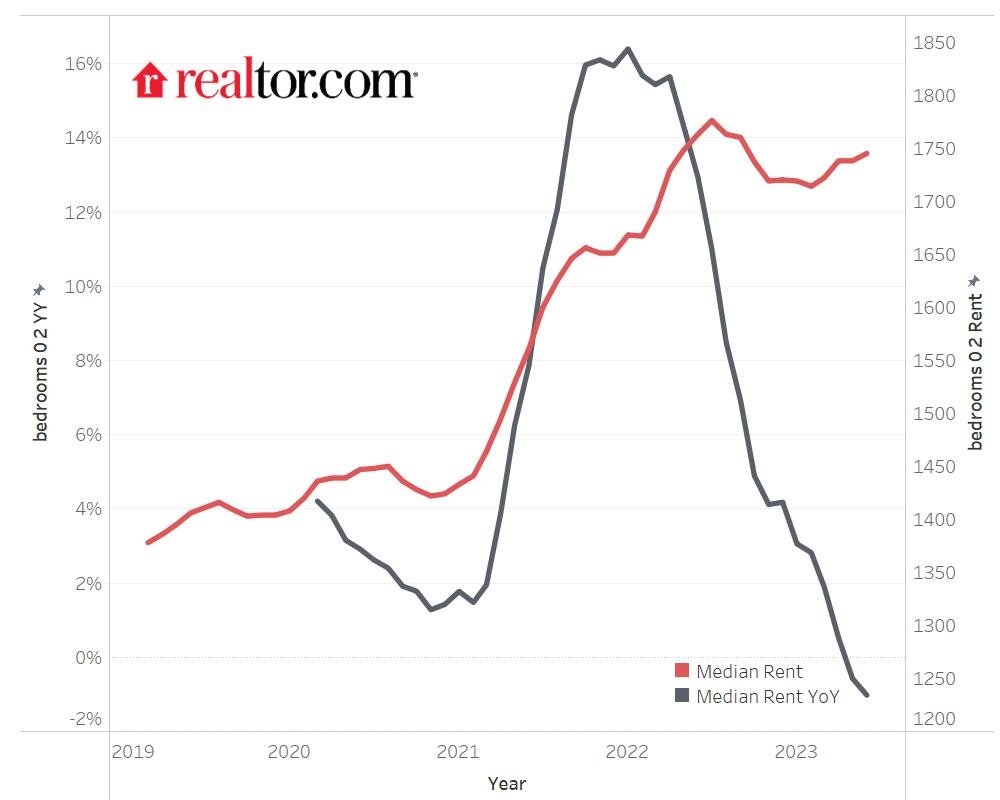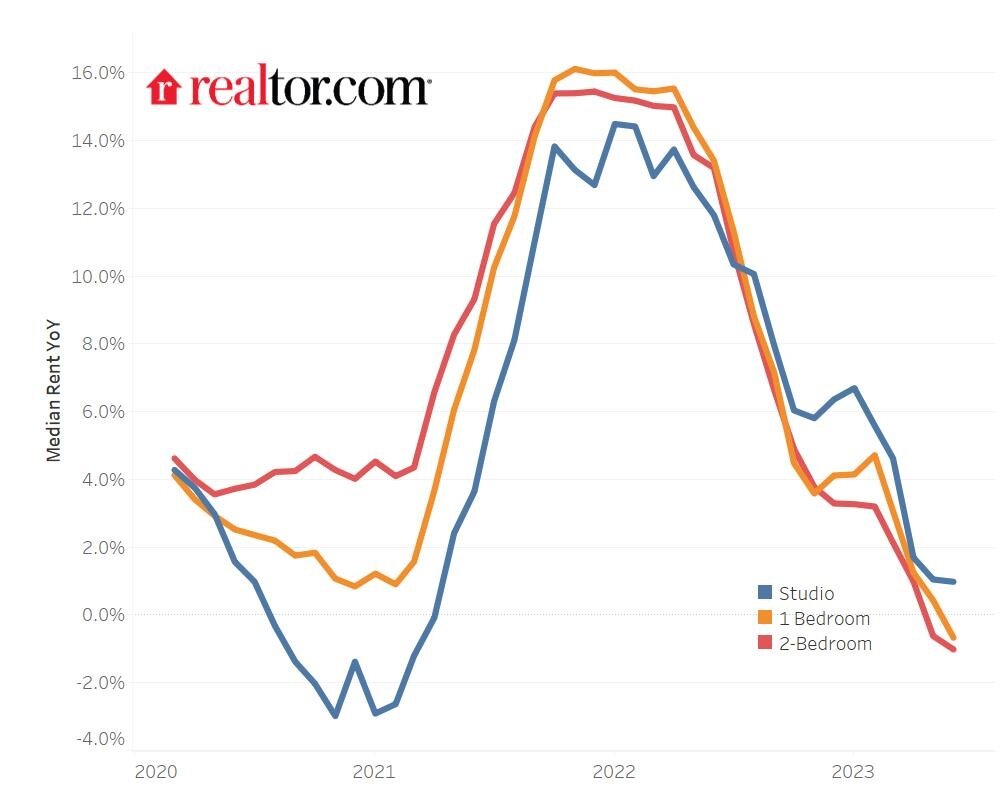 Sign Up Free | The WPJ Weekly Newsletter
Relevant real estate news.
Actionable market intelligence.
Right to your inbox every week.
---
Real Estate Listings Showcase