---
Combined damage could total $11.6 trillion in reconstruction cost value
As hurricane season begins this week for the mid-Atlantic and Caribbean basin, CoreLogic's newly released 2023 Hurricane Report shows there are an estimated 33 million properties at risk of hurricane damage this year.
In 2023, CoreLogic has identified that more than 32 million single-family residences (SFRs) and an additional 1 million multifamily residences (MFRs) are at moderate or more significant risk of sustaining damage from hurricane-force winds. This damage would have a combined reconstruction cost value (RCV) of $11.6 trillion. Approximately 7.8 million homes, with a combined RCV of $2.6 trillion, have direct or indirect coastal exposure, making them susceptible to storm surge flooding.
CoreLogic also identified major U.S. metros at greater risk for hurricane damage in 2023. More than 4.3 million SFRs and MFRs in the New York City metro area are at risk of hurricane-force winds. These properties, spanning New York City, Newark and Jersey City, equate to a combined RCV of $2.4 trillion at risk. Other major metro areas with substantial hurricane wind risk are the Houston-Woodlands-Sugar Land and Miami-Ft. Lauderdale-Pompano Beach areas have 2.1 million SFRs and MFRs, each, and a combined RCV of $649.8 and $585.0 billion, respectively.
NOAA itself predicts a near-normal hurricane activity in the Atlantic this year. NOAA's outlook for the 2023 Atlantic hurricane season, which goes from June 1 to November 30, 2023 predicts a 40% chance of a near-normal season, a 30% chance of an above-normal season and a 30% chance of a below-normal season.
NOAA is also forecasting a range of 12 to 17 total named storms (winds of 39 mph or higher). Of those, 5 to 9 could become hurricanes (winds of 74 mph or higher), including 1 to 4 major hurricanes (category 3, 4 or 5; with winds of 111 mph or higher). NOAA has a 70% confidence in these ranges.
Hurricane Projections by 2050
CoreLogic analyzed historical data, climate patterns and predictive models in conjunction with its property database and suite of climate change models to forecast the potential impacts of hurricanes on coastal and neighboring regions by mid-century. Research suggests that by the year 2050, more powerful storms, a rise in sea level and warmer atmospheric temperatures will give hurricanes a greater capacity to hold more moisture.
Simultaneously, warmer sea surface temperatures give storms the fuel to penetrate further inland to locations previously shielded from consequential damage. CoreLogic has found that the biggest increase in homes at risk of damage from hurricane-force winds are in the counties furthest from the coast, which had previously only experienced dissipated winds.
However, by mid-century, homeowners may need to consider how to mitigate and recover from hurricane wind damage as storms travel further inland, exposing more homes to hurricane-force winds. The 2023 Hurricane Risk Report further illustrates what these risks might look like, using the Houston-Galveston area as an example.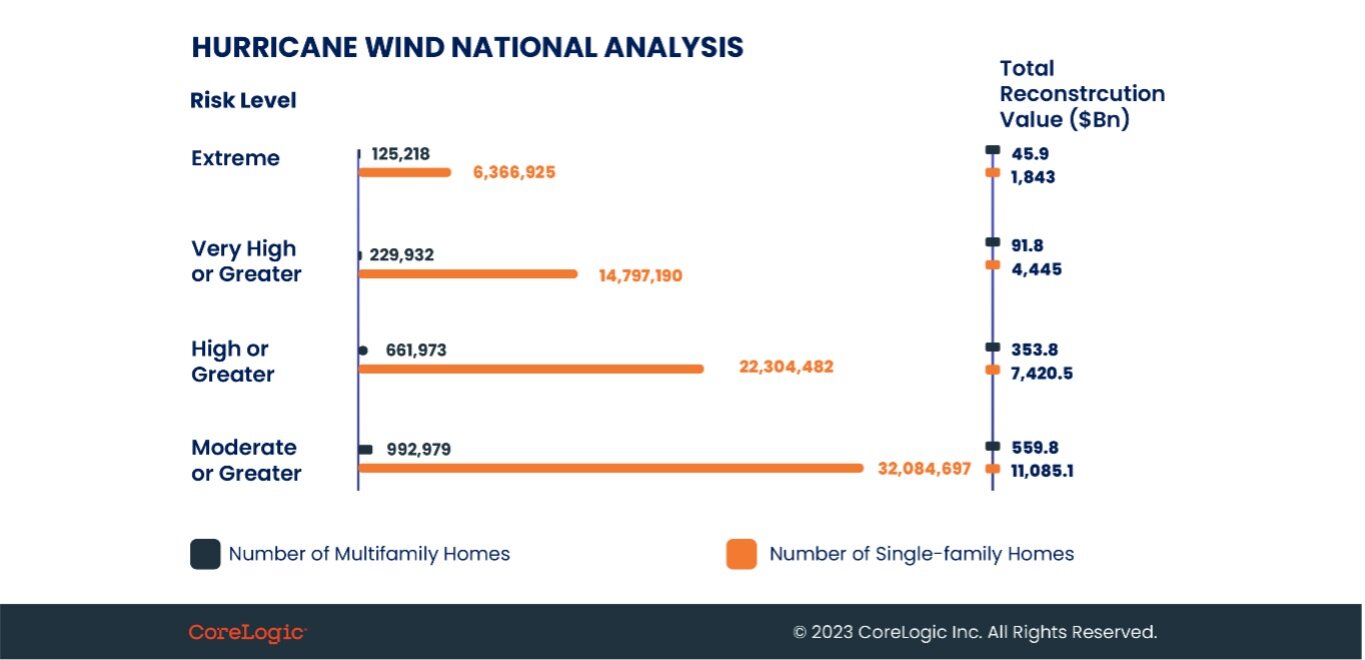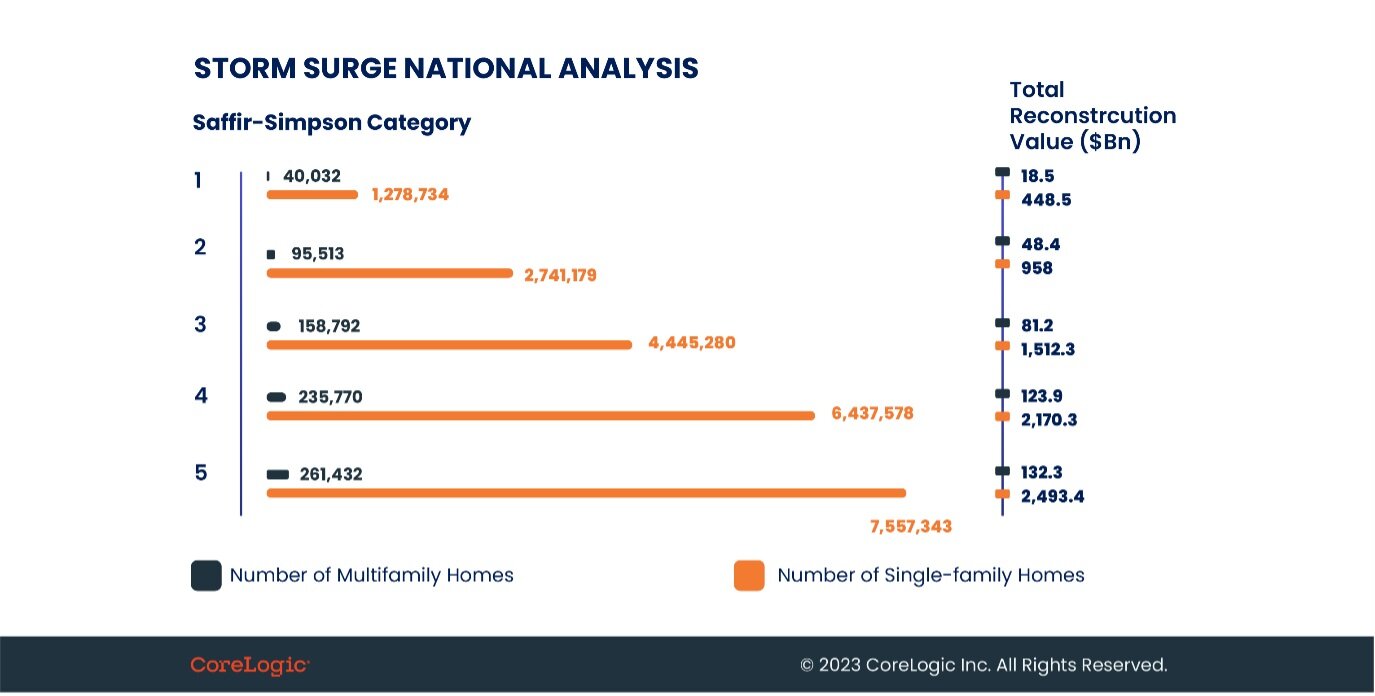 Sign Up Free | The WPJ Weekly Newsletter
Relevant real estate news.
Actionable market intelligence.
Right to your inbox every week.
---
Real Estate Listings Showcase