---
Over $1.8 trillion in combined reconstruction cost value are at risk of storm surge

Based on CoreLogic's newly released 2020 CoreLogic Storm Surge Report, nearly 7.4 million single- and multifamily homes in the U.S. with more than $1.8 trillion in combined reconstruction cost value are at risk of storm surge and possible mandatory evacuation in the midst of a global pandemic.

With the Atlantic hurricane season officially starting on June 1, many states are still under stay-at-home orders or strict social distancing guidelines - causing economic stress on housing and forcing communities to develop new logistical measures to recover from natural catastrophes. This year's analysis outlines these operational ramifications, the economic recovery challenges exasperated by the virus, and shares ways to get ahead of what is potentially to come.

This hurricane season begins as the economy struggles, with an unemployment rate that has exceeded 14% in April 2020, and cities at high risk of storm surge damage also face risk of mortgage delinquencies. Miami (5.1%), New York (4.7%) and New Orleans (6%) had elevated mortgage delinquency rates in February, well above the U.S. rate (3.6%) and two months ahead of the spike in U.S. unemployment. Miami, New York and New Orleans are also near the top of the list for storm surge risk, ranking first, second and fourth, respectively, for risk to single family homes. "If a hurricane causes significant storm surge damage during a time when mortgage delinquencies are already high, this could result in additional losses for homeowners, lenders and insurers - and ultimately, delay economic recovery for impacted communities," said Dr. Frank Nothaft, chief economist at CoreLogic. "For example, our analysis shows that three months after 2018's Hurricane Florence made landfall, serious delinquency rates had doubled in major metros affected by the storm."

"Storm surge has historically been the deadliest and most destructive hazard we deal with," said Dr. Thomas Jeffery, Principal, Science and Analytics at CoreLogic. "Now, with hurricane preparedness and response logistics potentially compounded by the pandemic, it has never been more important to pay attention to storm warnings and prepare for the possibility of hurricanes making landfall this year along the Gulf and Atlantic coasts."

Challenges caused by COVID-19

This year, preparation, evacuation, and response to hurricane season will look far different than the average year. As of May 28, New Jersey is still under a shelter-in-place order, with states such as New York, Maine and Virginia only beginning regional reopening. Experts caution that social distancing measures will continue throughout the summer and fall. The report outlines recommended solutions for challenges brought on by the pandemic, including how to practice social distancing during an evacuation and assess the resulting storm damage using virtual and geospatial solutions.

"Insurance companies can be the source that connects many of these solutions providers, such as construction companies and hotels, that can assist people impacted by hurricanes," James R. Swayze, Executive, Insurance Claims at CoreLogic says. "The key to ensuring a speedy recovery in the face of new COVID-19-created challenges is insurance companies' use of virtual assessment and claims tools. Creating a faster and more efficient claims process can help alleviate other community-wide disruptions."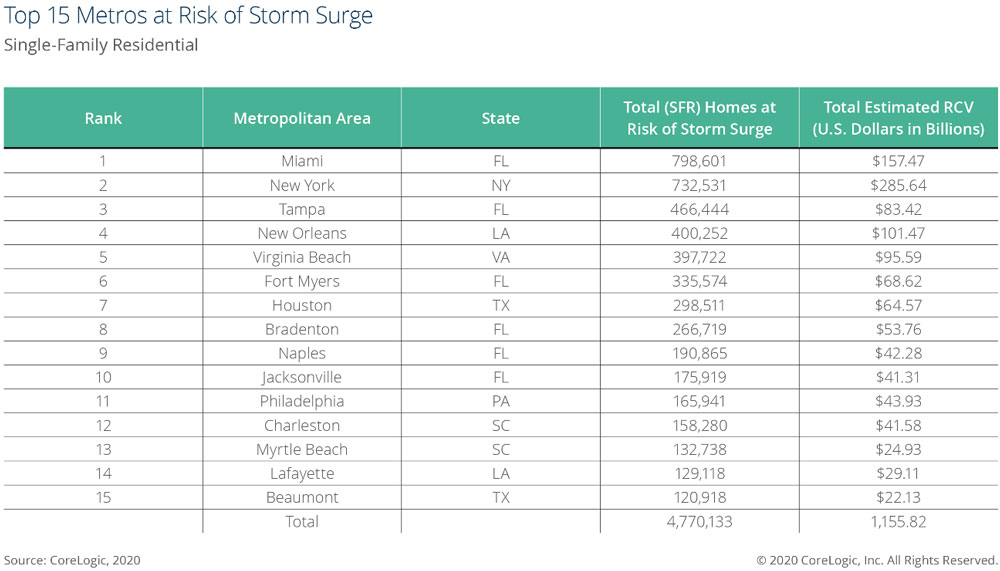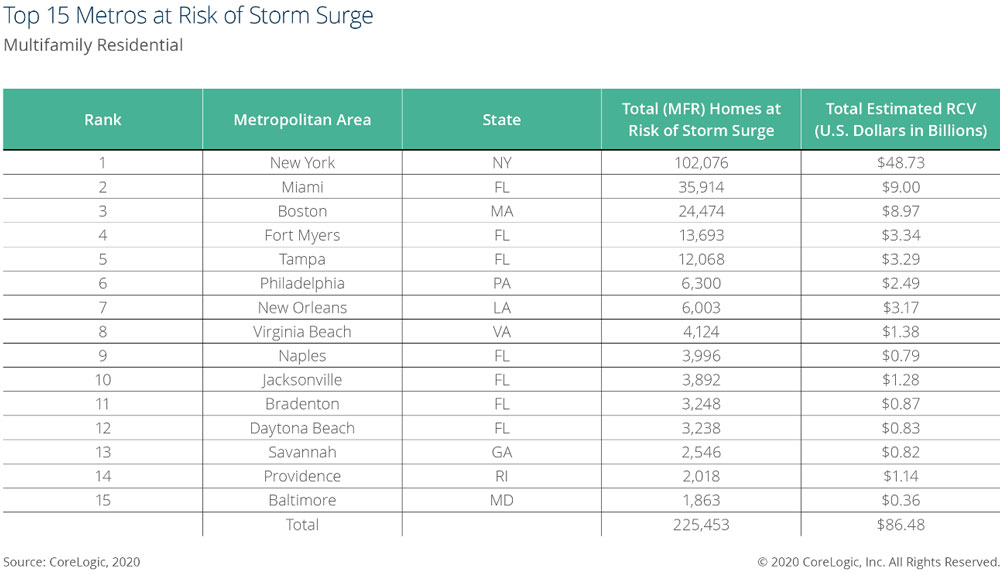 Sign Up Free | The WPJ Weekly Newsletter
Relevant real estate news.
Actionable market intelligence.
Right to your inbox every week.
---
Real Estate Listings Showcase